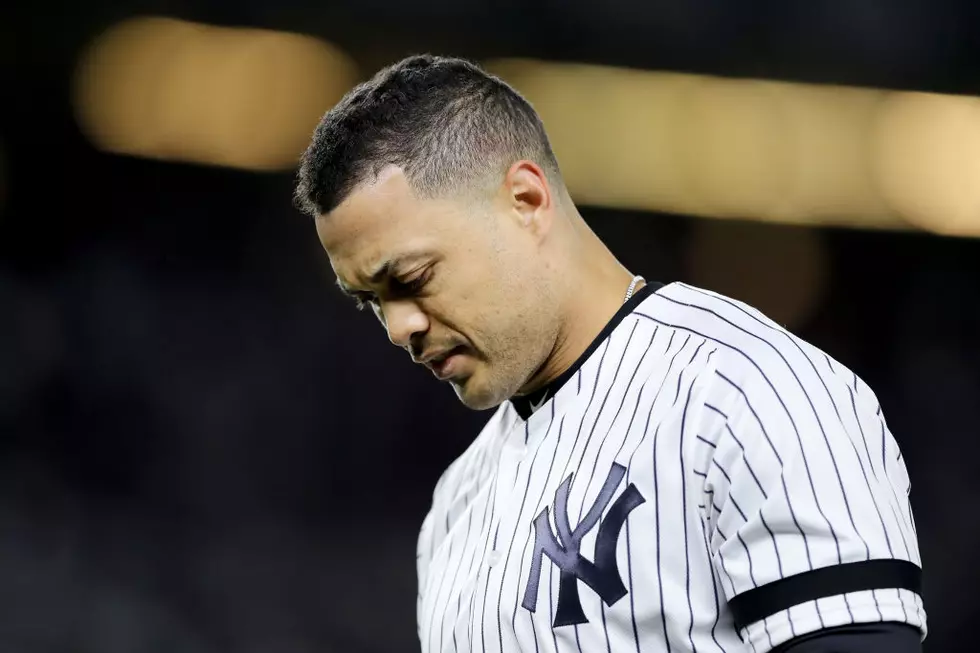 Giancarlo Stanton Adds to Already Impressive New York Yankees Injury List
Elsa, Getty Images
Enter your number to get our free mobile app
The start of the 2020 MLB season has yet to begin, but the New York Yankees seem to be picking up right where they left off, injury-wise.
Only about a week into spring training and there are already some big names that have been hit by the injury bug.
Starting pitcher James Paxton underwent back surgery earlier this month and is expected to be out for three to four months. Pitcher Luis Severino has decided to undergo Tommy John Surgery to repair his partially torn ulnar collateral ligament. Those are two big blows to the Yankees' rotation.
Outfielder Giancarlo Stanton, who I almost forgot was still on the team, has been diagnosed with a grade 1 strain in his right calf. Since the start of 2019, Stanton has missed time with a strained bicep, strained shoulder, strained left calf, strained right PCL, and a strained right quad. Someone please teach him how to stretch. Please.
As for Aaron Judge, his injury seems to be the least scary; it seems as though he just has a sore shoulder and is will take time to make sure he's healthy before the season begins.