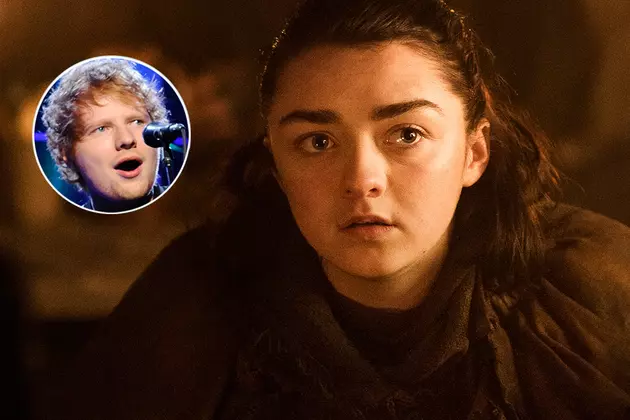 Ed Sheeran Reveals 'Game of Thrones' Season 7 Cameo Details
HBO / NBC
Game of Thrones may have fewer episodes to premiere in Season 7, but there's always room for a musical cameo. This time out, minstrel Ed Sheeran will sing Westeros a song, as the "Shape of You" singer now reveals the circumstance and scene partner of his appearance.
I just do a scene with Maisie. I sing a song and then she goes, 'Oh, that's a nice song.'
We'll hear more of Game of Thrones Season 7 in the coming weeks, but check out the latest teasers and photos below.