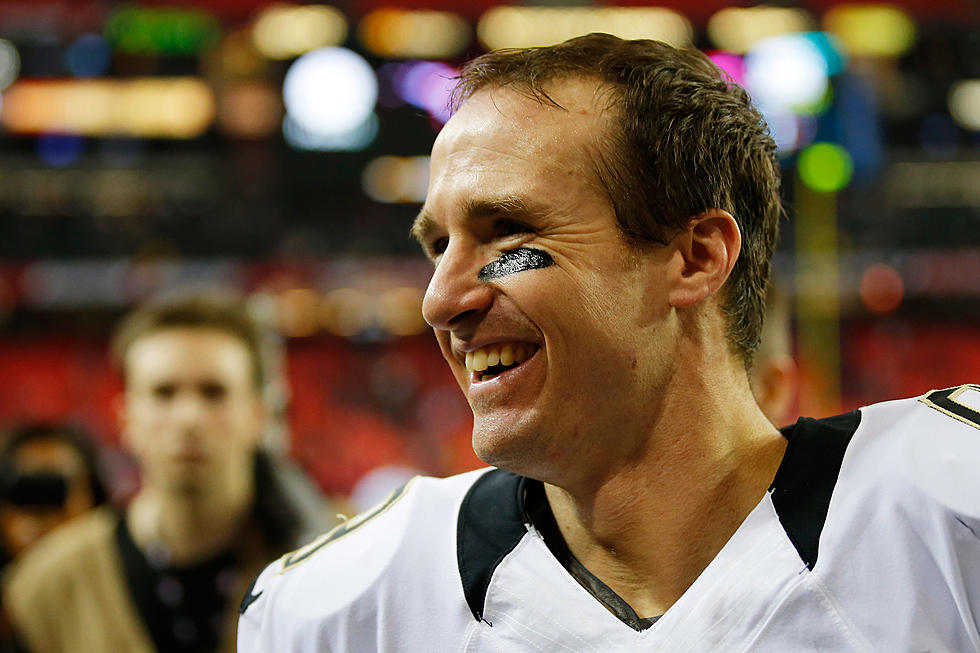 What's the Next Move for Louisiana Favorite, Drew Brees?
Photo by Kevin C. Cox/Getty Images
Drew Brees
Clearly, Brees knows how to stay busy. He has his Walk-Ons Sports Bistreaux franchise, in addition to his Surge Entertainment indoor adventure centers, and his Smalls Sliders restaurants. According to FranchiseWire.com, he also owns or is an equity partner in other franchises like Dunkin', Jimmy Johns and Happy's Irish Pub.
But the question remains, will Drew head back to TV as a football analyst, put his football uniform back on like Tom Brady, continue to grow his entertainment empire, or play pickleball and coach his kids' sports teams? Your guess is as good as ours. Sure, we'd love to cheer on Drew as a Saint again, but it just wouldn't be the same without Sean Payton. Those two were the dynamic duo. Of course, this isn't the first time that Drew has teased a return to the gridiron.
What say you? Is Drew teasing us again or just playing his cards close to his chest?
Take a Look Inside Bossier's Completed Surge Entertainment by Drew Brees!
The highly anticipated Surge Entertainment by Drew Brees is finally finished! While it isn't set to open until this weekend (fingers crossed), we were able to sneak in to give you a peek of what to expect - and it's a lot to take in. Video games, bowling, virtual reality experiences, great food, and more all await you - check it out!
Warning: Here are the Top 10 Most Stolen Vehicles in Louisiana
Top 10 Things Louisiana Visitors Have to Eat When Visiting