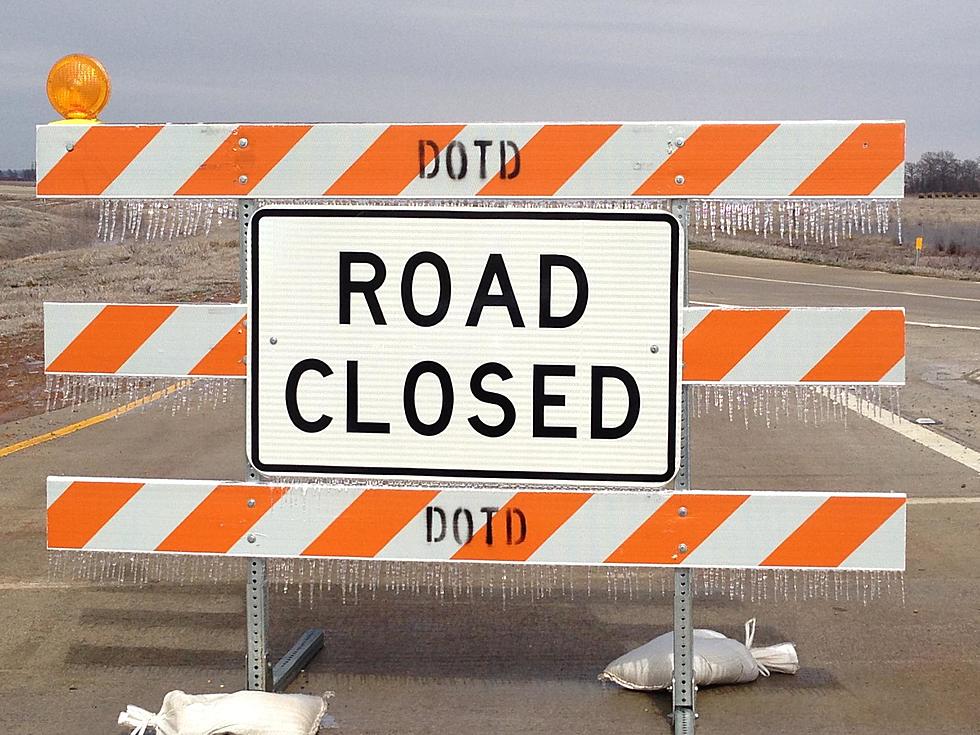 DOTD Closes I49 and I220 In The Shreveport Area
photo by Troy Jones, TSM-Shreveport
The Louisiana Department of Transportation and Development has moved to shut down Interstate 49 North and Interstate 220 in the Shreveport area. The closures are due to the winter weather conditions across our area.
Icy conditions will be increasing in our area throughout the afternoon and into the evening as temperatures decrease. Wet roads, combined with more wintery precipitation, will create hazardous road conditions in those areas. I49 north will be closed at LA 526. The roads will remain closed until authorities believe they are safe enough to travel on.
Interstate 20 will remain open at this time. It does not appear there are plans to shut that stretch of road down.
The Shreveport and Bossier areas are under a Winter Storm Warning until 6pm tonight, and a Winter Weather Advisory is in effect until 9pm tonight. The main concern is sleet and freezing rain.
Caddo Parish public schools, and Claiborne Parish public schools have also called off classes for Friday due to the same winter weather concerns.
How Much Do Teachers in Each Parish in Louisiana Make?
You might be surprised to learn the highest paid teachers in the state are in northwest Louisiana.
Missing Children from Louisiana
The National Center for Missing and Exploited Children asks for help from the public to find these missing Louisiana children.