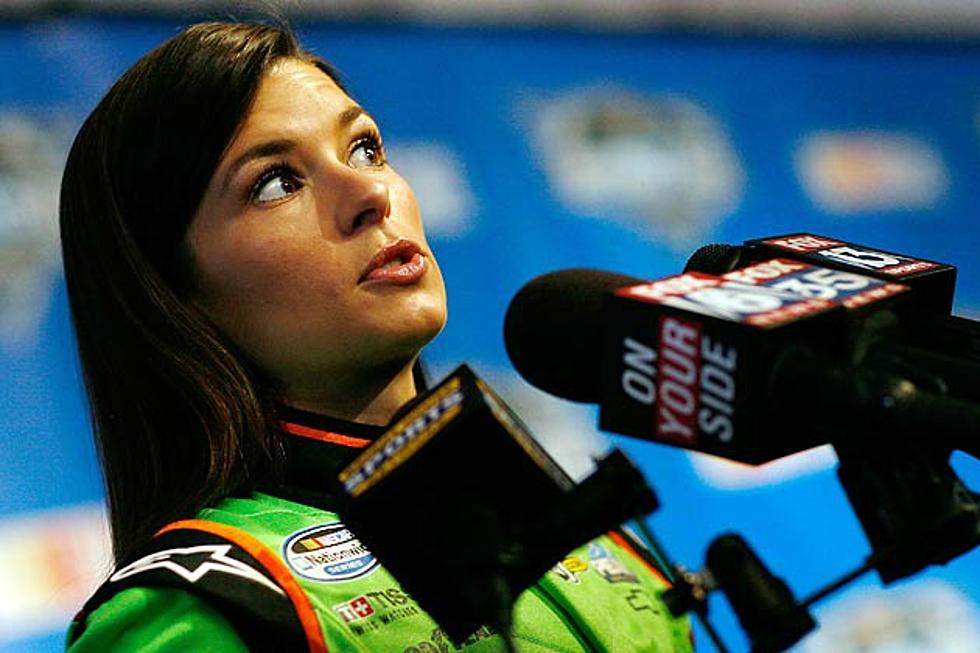 Danica Patrick Ready To Make Daytona 500 History
Getty Images
Danica Patrick will be hitting the track hard and fast on Sunday as a pole position starter in the Daytona 500; the first woman ever to do so. 
In a recent interview, the smokin' 30-year-old IndyCar and NASCAR driver and GoDaddy spokesperson said she's excited about getting the chance to compete in the 500, and she hopes to go home a winner. And she's trying not to let the pressure get to her.
"Whenever things are going well and the car is going fast, I feel like there is more pressure," she said. "For me, I don't want to let the team or the car's potential down.'
Patrick likened to a "high speed chess match."
When asked about the biggest differences between Indy circuit racing and the Daytona challenge, Patrick said, "The car itself is very different. The language is quite different. The schedule is different. I think the toughest thing for me to figure out is what do I need in a race car. How does it feel?"
Finally, Patrick talked about another unique challenge the Daytona 500 will bring about – the race pits her against boyfriend Ricky Stenhouse Jr. It sounds like she and Stenhouse have quite the amazing relationship – on and off the track.
"Somebody asked me if I think of him as just another car out there, just another number. I answered no, because I've never thought of him that way," she said. "He's always helped me. He was never seemingly threatened by me or me getting better. We've been friends for a long time, and he's been one of the most comfortable people around me, so no, I don't see him as just some ordinary driver. I see him as someone I have a lot of respect for and that I give room on the track. He does the same for me. We've always done that."
Ricky boy, you're one lucky man! See you at the races!