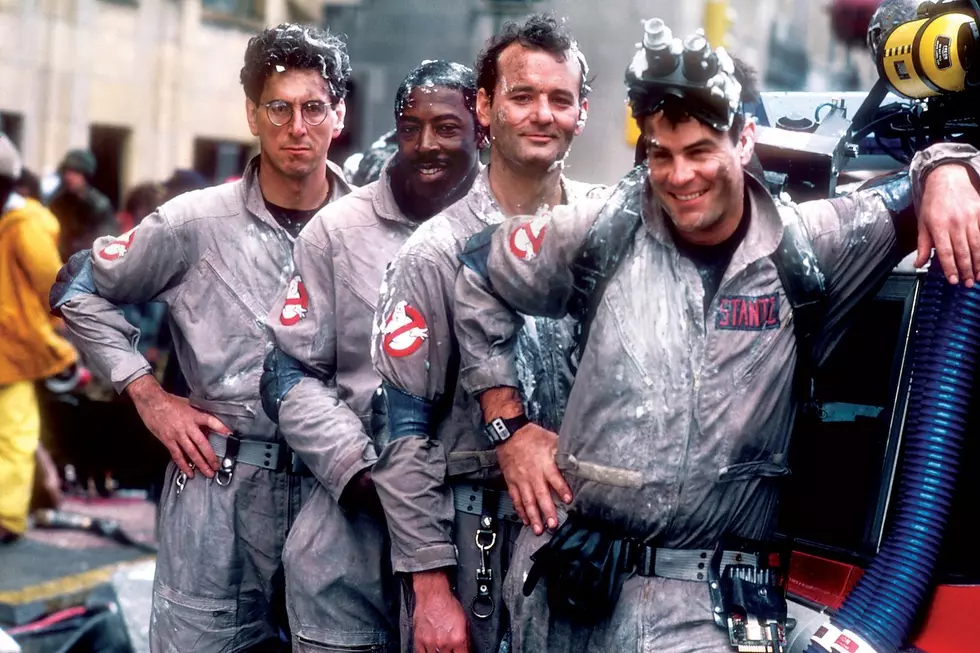 Dan Aykroyd Says 'Ghostbusters 3' Script Is 'Being Written Now'
Sony
It has been a relatively quiet few years for the Ghostbusters. The all-female reboot generated an absurd amount of online controversy and surprisingly little box office; just $230 million worldwide. At that time there was all this talk about sequels and spinoffs, and a whole cinematic universe of Ghostbusters movies. That was 2016. Since then, we've heard almost nothing.
Ghostbusters co-creator and chief cheerleader Dan Aykroyd has not given up hope for more GBs though. He said in a new interview with Dan Rather for AXS TV (via Ghostbusters News), that work on a possible Ghostbusters III continues, even in spite of the last movie's relatively weak box office receipts and the death of the series' co-writer and co-star, Harold Ramis.
Aykroyd told Ghostbusters superfan Dan Rather "There is a possibility of a reunion with the three remaining Ghostbusters," — meaning himself, Bill Murray, and Ernie Hudson. He also said that the script for this potential movie is "being written right now."
While Murray has been very hesitant to do another Ghostbusters since Ghostbusters II back in 1989, Aykroyd remains confident he can secure his involvement in this sequel. "I think Billy will come," He said. "The story's so good. Even if he plays a ghost."
Well, Murray did show up for the Melissa McCarthy Ghostbusters, so I suppose it is possible. Then again, Aykroyd has insisted that Ghostbusters III was going to happen for literally decades now, and it hasn't yet. Neither has any of the other movies that were already officially announced around the time of 2016 Ghostbusters. It seems a lot more likely that the franchise just quietly goes away for a while and then flares back up, much like the psychokinetic activity in New York City after the Tunguska Blast of 1909.