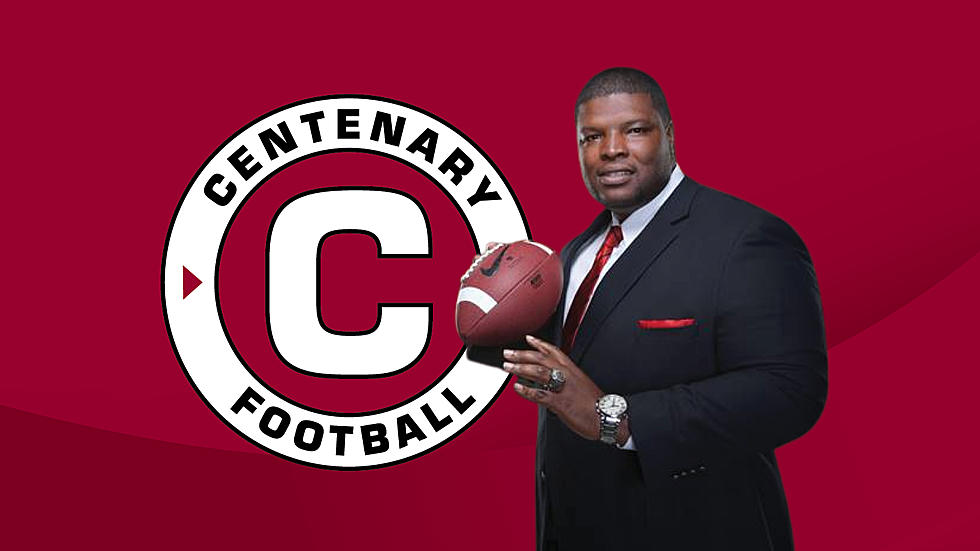 Centenary Football Names New Head Football Coach
Credit: Centenary College
He's the first Centenary Football Coach since before 1950. This week, the school announced that Byron Dawson will be the Head Coach that helps relaunch the program.
Dawson, a Shreveport native, was chosen following a national search and will lead the program when the Gents return to the field in the fall of 2024 after five decades without the sport on campus.
Before his coaching career, Dawson was a star player at Evangel Christian Academy and went on to play at LSU under Head Coach Nick Saban.
During his high school career at Evangel Christian Academy, he was picked as the USA Today High School All-American Defensive MVP for Louisiana, named Class 3A All-State, and Defensive MVP. While at Evangel, the team went 15-0 in 1997, and won three state championships.
At LSU, Dawson was a four-year letter-winner as a defensive lineman. In his college career, he accumulated 86 tackles and 4 sacks. While a Tiger, he was a part of wins in the 2000 Peach Bowl, the 2001 Sugar Bowl and the 2001 SEC Championship.
While Dawson was a member of the coaching staff at Evangel, played for Louisiana State Championship seven times (2005, 2006, 2008, 2009, 2010, 2012 and 2016) and won five State Championships. Dawson was also named NFHS Louisiana Coach of the Year and AIM National Coach of the Year in 2017.
After his time at Evangel, Dawson moved on to coach defensive line at Tulane. He was in that position for the 2020 and 2021 seasons.
Dawson will begin his position right away, but the Centenary program will not take the field officially until the 2024 season. The conference they will play in has not been determined at this point.
The 10 Towns That Suck the Most in Louisiana
Oh Baby! Here Are Louisiana's Top 10 Baby Boy Names of the '80s