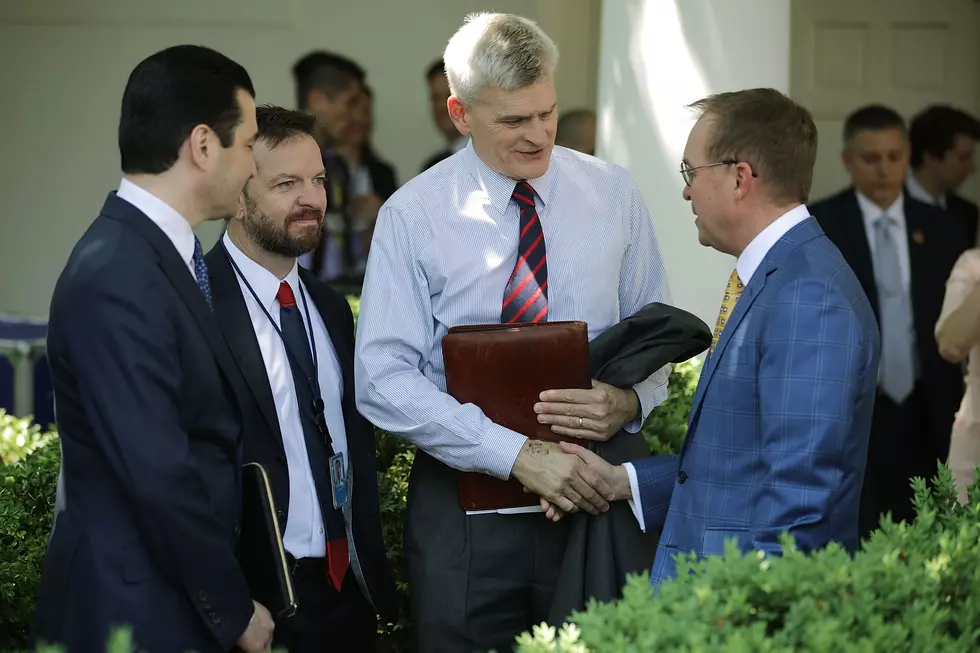 Cassidy Tries Again with Bill to Prevent Hazing on College Campuses
Getty Images
You know the saying, "If it first you don't succeed, try, try again." That's what U.S. Senator Bill Cassidy is doing in his attempts to prevent hazing on college campuses.
In October 2019, two years after LSU student Max Gruver died from hazing at a frat event in September 2017, Cassidy met with Max's father, Steve, as well as other parents of hazing victims and introduced the End All Hazing Act. Nearly a year and a half later, Cassidy is reintroducing the legislation in a bipartisan effort with fellow senator Bob Casey (D-PA), and U.S. Representatives Lucy McBath (D-GA-06) and Steve Stivers (R-OH-15). Their goal: providing parents and prospective students with better information about universities' histories of hazing.
"Prospective students and their families should feel safe no matter what school they choose," said Dr. Cassidy in a press release. "By increasing transparency, the bill will ensure that hazing is never swept under the rug."
The bill would require colleges and universities to post on their websites instances of hazing that took place on campus or within a student organization.
"Hazing is a horrendous act that has absolutely no place in our society," said Senator Casey in a press release. "The bipartisan End All Hazing Act is a critical tool that would provide much needed transparency to students and parents about past instances of hazing on college campuses to help prevent families from losing loved ones."
Since that meeting with Cassidy, the Gruver family launched the Max Gruver Foundation, a non-profit who reports more than 200 students have died as a result of hazing.
"Until students and young adults understand what hazing is, the dangers of hazing and it is against the law it will continue to exist," said the Gruvers in a press release. "We need the End All Hazing Act to educate on the dangers of hazing, expose the groups that haze and be the catalyst to end all hazing."
"Hazing is too polite a term for what is actually occurring to far too many children. Let's call it what it really is...TORTURE!" said Rich and Maille Braham, parents of Marquise Braham, who died due to hazing at Penn State - Altoona on March 14, 2014. "Children just out of high school being emotionally humiliated, physically beaten, sodomized, deprived of sleep for 89 HOURS and forced to consume lethal amounts of alcohol. The people ordering this TORTURE are also young adults with poor judgment. They need guidance, structure, and accountability. They need the End All Hazing Act or we'll continue to see more children needlessly die."
*13 THINGS I'D TELL MY 15-YEAR-OLD SELF