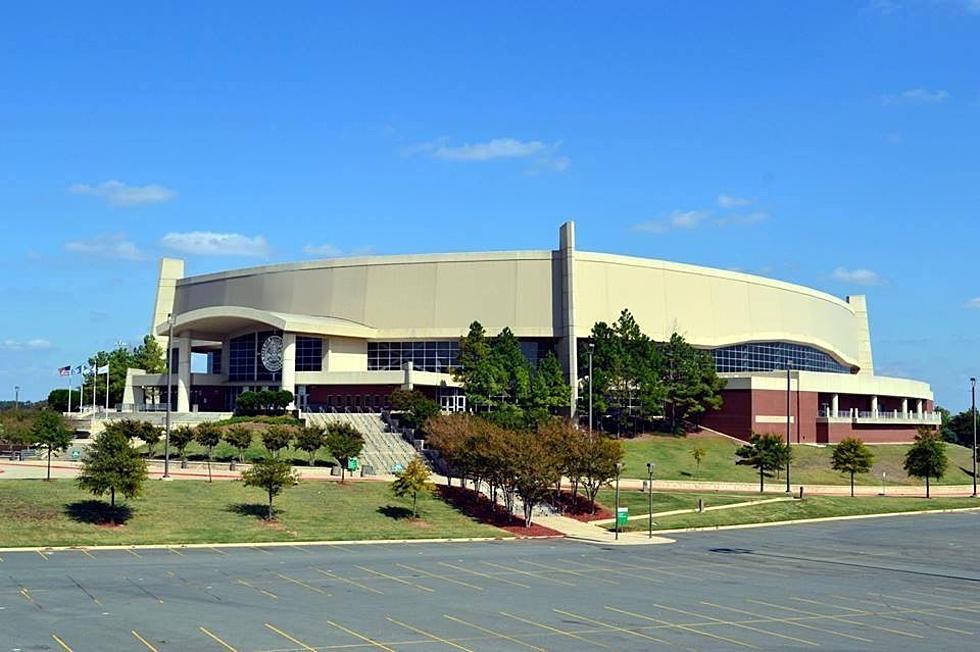 Brookshire's Grocery Arena's 2021 Schedule (So Far)
Brookshire's Grocery Arena via Facebook
With the remainder of 2021 looking optimistic, I thought I would check out the year's schedule for the newly named Brookshire's Grocery Arena.
Can you feel it Shreveport-Bossier? Can you feel the return to normalcy in the air? Much like this time a year ago when I felt like I was constantly writing about the negatives as we entered pandemic life, these days I feel like I constantly writing about the positives. I will say, it feels a lot better to be on this side of the pandemic.
This time last year it was articles about closures and restrictions, where as these days it's all about the reopening's and the restrictions being lifted. As a content creator, I certainly enjoy these types of articles much more than the negative ones.
Just last week we wrote about the upcoming show at The Stage, Big Country's possible reopening, and of course, the return of Mudbug Madness.
That said, one thing I haven't dove into yet is the upcoming schedule for the Brookshire's Grocery Arena. For most of us, normalcy would mean attending concerts and shows at the arena in Bossier City again. Now, it looks like we'll soon be able to enjoy that wonderful venue with friends and family again very soon.
As expected, the schedule for the Brookshire's Grocery Arena is thin for 2021, but I think you can count on shows beginning to fill up the remainder of the year and into 2022. Already, we've seen two shows originally scheduled for last year announce their rescheduled date. That is promising to say the least.
According to the Brookshire's Grocery Arena's website, they are currently promoting six events in 2021. Once again, I'm sure that list will continue to grow as we break free from the grips of the pandemic.
Those six shows are:
APRIL 10TH : DRIVE IN THEATER TOUR FEAT. TOBYMAC AND COHRAN & CO.
JULY 22ND: THE DUDE PERFECT TOUR (2020 Reschedule)
AUGUST 14TH: NICKELODEON'S JOJO SIWA D.R.E.A.M THE TOUR (2020 Reschedule)
OCTOBER 10TH: GABRIEL IGLESIAS: BEYOND THE FLUFFY WORLD TOUR
OCTOBER 15TH: CASTING CROWNS: ONLY JESUS TOUR
DECEMBER 18TH: LSU vs LOUSIANA TECH MEN'S BASKETBALL
Places We Need Most in Shreveport/Bossier City
Read More: Shreveport-Bossier's Most Unique Landmarks