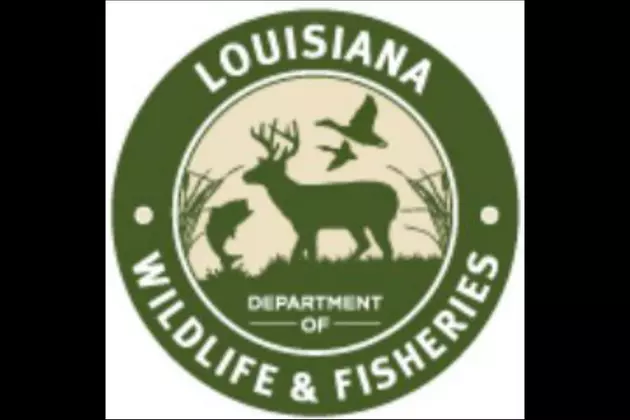 Bodcau Plans Huge Celebration for National Hunting And Fishing Day
From Louisiana Department of Wildlife & Fisheries
You and the kids will want to make plans to join the Louisiana Department of Wildlife and Fisheries for the 2022 National Hunting and Fishing Day Festival on Saturday, September 24th, from 9:00 am until 2:00 pm, at the shooting range at Bayou Bodcau Dam and Reservoir, 1700 Bodcau Dam Rd, Haughton, LA.
The event is completely free to attend and includes fun and informative exhibits on LDWF's research and conservation efforts, as well as shooting and fishing demonstrations, and many other exhibits related to outdoor adventures!
Just Look At All The Stuff They'll Have To Do
Among the many contests and demonstrations, you'll find:
• Archery tournament at new 3D archery trail
• Electrofishing demonstration
• Haydel Youth Duck Calling Contest
• Hog Trap Demonstrations
• Bull frog catching
• BB gun, shotgun, muzzle loader, paintball, archery
• Kayaking/canoeing
National Hunting and Fishing Day is held nationwide on the fourth Saturday of every September to recognize generations of sportsmen and women for their contributions to conservation.
Alcohol is not permitted.  Visitors are encouraged to bring lawn chairs and/or blankets, so they can sit back, relax, and enjoy the day.
On May 2nd 1972, President Richard Nixon signed the first proclamation of National Hunting and Fishing Day, urging all citizens to join with outdoor sportsmen in the wise use of our natural resources. NHFD became a tradition and is now an annual event celebrated on the fourth Saturday in September.
For more information, call 318-464-9350.
Texas State Fair Food Finalists - Would You Eat These Specialties?
PICTURES: See Inside America's Jaw-Dropping Most Expensive Home
A staggering estate listed as "America's most expensive home" is currently listed for sale in Bel Air, Calif., for $295 million, and pictures show a one-of-a-kind home that's almost impossibly elaborate and massive. The 100,000-square-foot, 29-bedroom, 41-bathroom home will be the most expensive private residence sale in the U.S. if it brings that price, and that price tag comes with every conceivable amenity, including a private nightclub, full-service beauty salon, wellness spa, 10,000-square-foot sky deck, 400-foot glass-walled outdoor running track with a view of the city and a private movie theater with seating for more than 40 people.