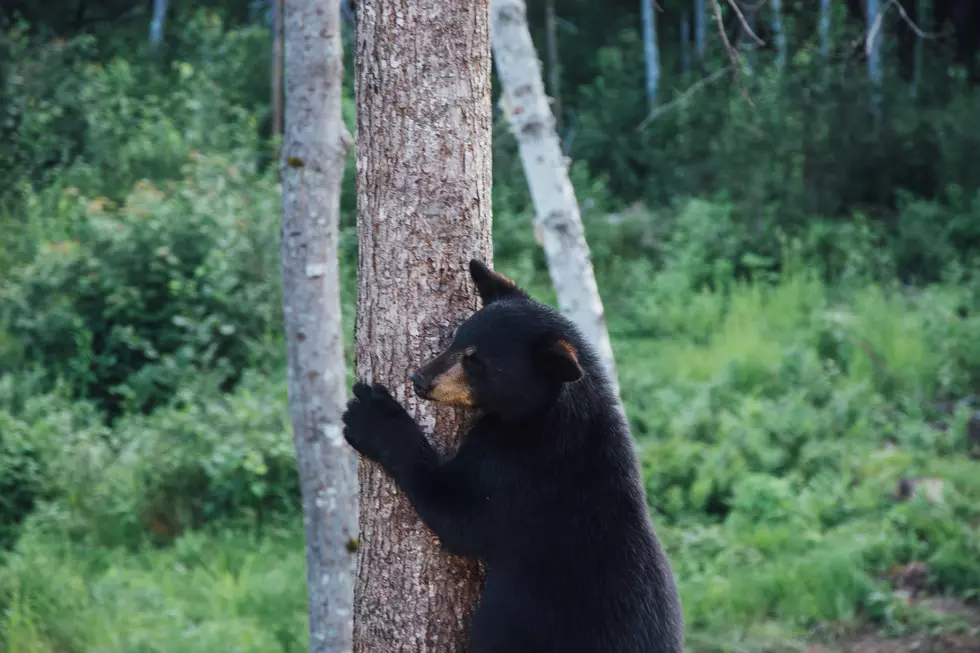 $1000 Reward for Info About Black Bear Shot in Ruston
Alexandre Brondino/Unsplash
Once, extremely prolific here in the Bayou State, the Louisiana black bear had nearly been eradicated, but with them being listed as threatened under the Endangered Species Act in 1992, the bear's population has begun to rebound.
After nearly a hundred years of overexploitation by hunters and widespread removal of their native hunting forests, the Louisiana black bear needed a helping hand and they got exactly what they needed in the form of restored black bear habitat and protection for the subspecies.
The efforts to help the bears recover has been successful enough, the Louisiana black bear was removed from the Endangered Species list in 2016 and there are at least two viable populations of the bears in the Tensas and Atchafalaya river basins.
The black bears have been so prolific, some have begun to leave their native hunting grounds and have been spotted in a number of areas outside the Tensas and Atchafalaya basins. In 2006, we even had a bear wander into Bossier City where it had to be tranquilized a removed from the tree in someone's yard.
And now, the Louisiana Department of Wildlife and Fisheries is looking for information about a Louisiana Black Bear that was found in Lincoln Parish with a fatal gunshot wound off Millie Road in Ruston, on May 12.
Why Would Someone Shoot A Louisiana Black Bear Anyway?
Obviously, the person responsible for shooting this bear has broken the law, but one can only hope the shooting wasn't an intentional "bear killing." In speaking with agents previously regarding other shooting deaths of black bears, I was told that misidentification is usually the biggest issue. A lot of people just don't recognize these as bears and mistake them for hogs.
Regardless of how it happened, taking this bear brings a $900 to $950 fine and up to 120 days in jail. Anyone found guilty of shooting this black bear may also face civil restitution for the replacement value of the illegally taken black bear totaling $10,000.
Information About This Bear Killing Could Earn You Up To $1,000
Anyone with information regarding this illegal killing should call the Louisiana Operation Game Thief hotline at 1-800-442-2511 or use LDWF's tip411 program.
Operation Game Thief is offering up to a $1,000 reward for anyone that has information that leads to an arrest for this case.
LOOK: 30 fascinating facts about sleep in the animal kingdom
Wild Animals Illegal To Keep As Pets in Louisiana
While a person might consider it novel to keep lions, tigers or bears as a pet in Louisiana, they are among the list of wild animals forbidden to be kept by private citizens as pets. These are just some those animals Louisiana law completely forbids from ownership.