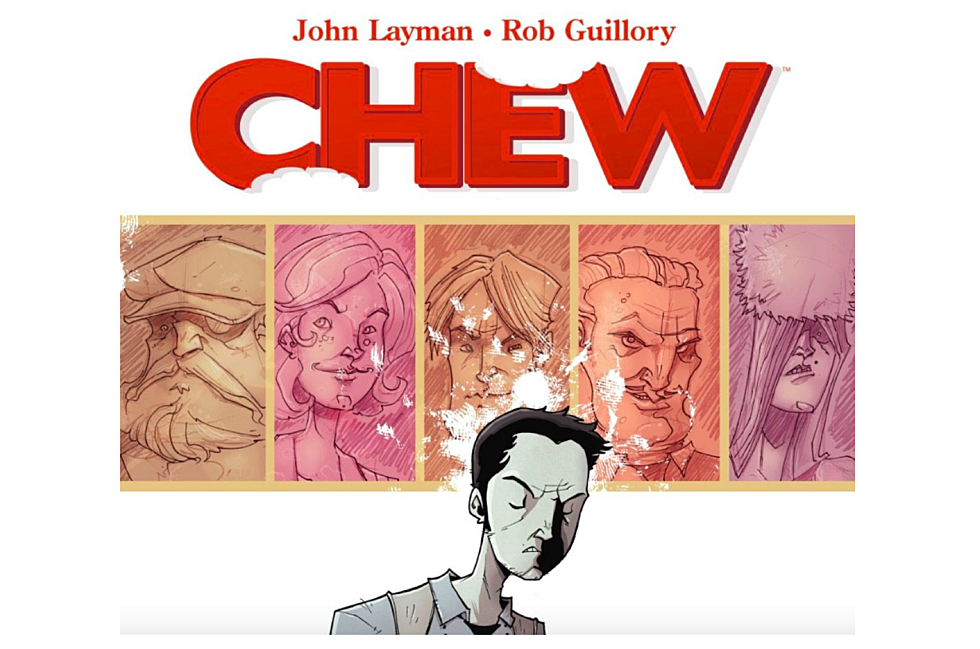 Award Winning Louisiana Comic Artist Starts Big Original Art Sale
Chew - Image Comics
Rob Guillory is an Eisner Award winning comic book artist from Lafayette. He is Louisiana born, raised, and resident. He's also one hell of a comic book writer too.
Guillory is probably best known for his artwork in the book Chew, which is what he won the 2010 Eisner Award (Best New Series) for. But he's also working as the artist and writer for his series Farmhand. The story behind Farmhand takes place in Louisiana as well, but not a fictional Louisiana town like some of the other comic book stories that have found their way here. Farmhand is based in the Lafayette area, and plays off the region regularly in the story.
In addition to Chew and Farmhand, Guillory has worked on some major titles. Like Thor, Teenage Mutant Ninja Turtles, and various WWE comics.
This past weekend, Guillory posted to his social media that he was planning to sell a ton of his original art online. Here's his quote:
"2020's the Year of the Restructure. Changing up my website, my overall online presence and how I do my work, period. It's time.
Planning to vault about 90% of the original art in my online store, so if you've been eyeballing anything at RobGuillory.com, better make a move on it in the next couple weeks, because it's probably coming down.
See the picture below? That's hundreds of pages worth of original art, most of which has never been made available. This isn't even including all the FARMHAND art, random covers and pinups I've done over the years. Look for this stuff to start popping up online. Some cool gems in there.
OH, I'm also looking to take a rather large Commission List over the next month. I'm not hitting many shows this year, and I haven't taken commissions in quite a while. So if that's your thing, here's your chance"
What does this mean for you? It means you can get your hands on one-of-a-kind artwork from one of the most successful comic book artists in Louisiana history, directly from the artist.
As of the moment I'm writing this (these will sell fast, so this might not be accurate when you're reading it, check his page to make sure) there are incredible original comic book pages from Chew, Thor, WWE, Farmhand, as well as COVER ARTWORK (YES! Real original comic book cover art!) for The Flintstones, Invader Zim, Thor, and more.
This is a pretty crazy opportunity. It's one-of-a-kind artwork, that you can display with a copy of the book it comes from, and you're supporting a Louisiana artist at the same time. You probably shouldn't miss this.