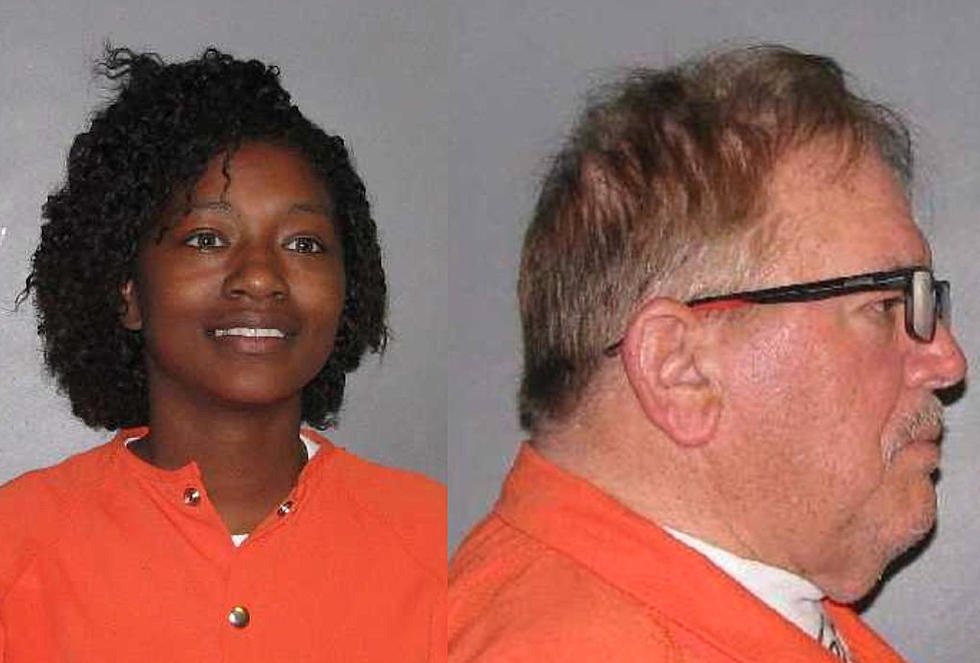 Arrests Made After Woman Hits Shreveport School Employee With Car
Caddo Parish Sheriff's Office
The Caddo Parish Sheriff's Office arrested two people after an incident at Shreveport's Southwood High School. That is according to a release from Caddo Parish Sheriff Steve Prator.
In the release, Prator says that 29-year-old Dewanna Battle hit a school security coordinator at Southwood with her car. At that point, Prator says Senior Deputy Willie Williams chased Battle for over five miles, before losing her.
After they lost track of Battle in the chase, her vehicle was discovered at the Quality Inn on Monkhouse. The vehicle had been abandoned.
That same day, Caddo Parish Deputies visited Fat Daddy's Crawfish on Greenwood Road, where Battle is an employee. Deputies spoke with the owner of the business, Mike Hailey, and informed them they were looking for Battle.
The Sheriff's Office release says that on April 10th, they got a tip that Battle had returned to work at Fat Daddy's Crawfish. Deputies went to the business to arrest Battle, the the Sheriff's Office says that the officers were physically blocked from entering the business by the owner, Mike Hailey.
Battle was eventually arrested, along with Hailey. Both were booked into Caddo Correctional Center.
The charges against Battle include aggravated assault, aggravated assault flight from an officer, aggravated battery, contempt of court, battery of a school teacher, and probation fugitive. While Hailey faces charges of accessory after the fact, aggravated battery, and aggravated flight from an officer.
Largest Shreveport City Salaries After 2022 Pay Raises
Earlier this year, Shreveport employees received a 13% pay increase across the board. This salary information was provided by the City of Shreveport after a Public Records Request, and reflect salaries after those raises started. We will list the City Department, and Position, exactly as they are described by the City of Shreveport in the Public Records Request.
Louisiana's Most Devastating Hurricanes