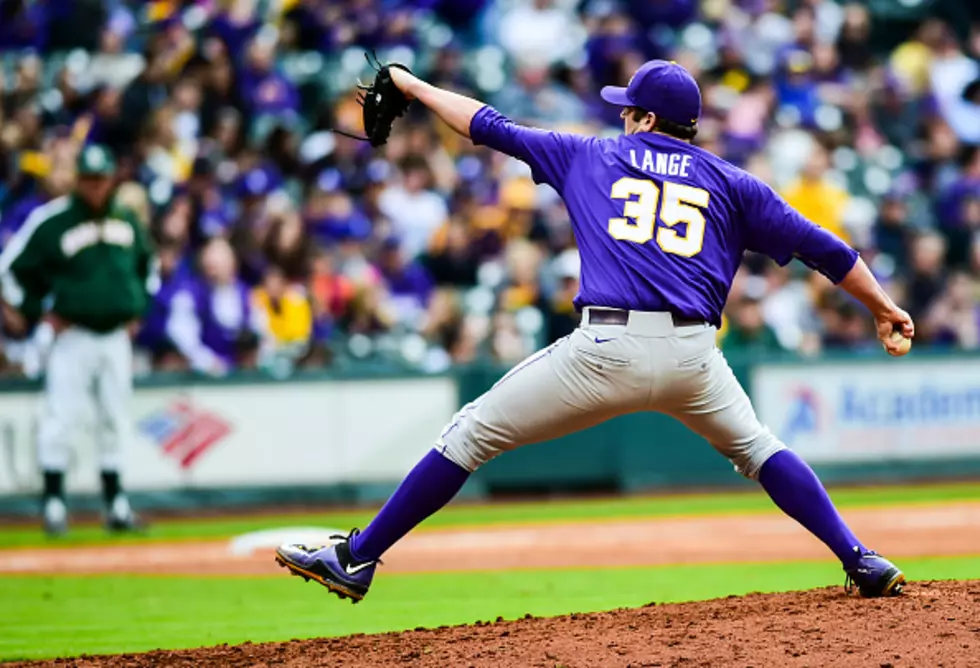 Alex Lange Makes it Official, Signs His MLB Contract
(Photo by Ken Murray/Icon Sportswire/Corbis via Getty Images)
It's pretty likely that all of those involved knew what was happening the whole time, but for those on the outside, it got interesting.
Earlier this month the Chicago Cubs drafted legendary LSU Pitcher Alex Lange in the first round of the MLB Draft. Being a first round pick is tough to accomplish in the MLB Draft, because unlike the NFL or NBA, this is a mix of high school and college players, who generally have other options. High School players can forgo their draft slots to enter NCAA competition, and college players can return as well, which adds some extra layers to MLB teams spending first round picks on kids. There is often first round talent who drops over fear they won't sign their deals.
For a hot minute, LSU fans thought Alex Lange might take that option and return for his senior year at LSU. Here's more from the Louisiana Radio Network:
"There was some hope today that pitcher Alex Lange would return to LSU for his senior season, because he had yet to sign a professional baseball contract with the Chicago Cubs, who drafted him in the first round. But Lange and the World Champs got the deal done before a 5 PM deadline."