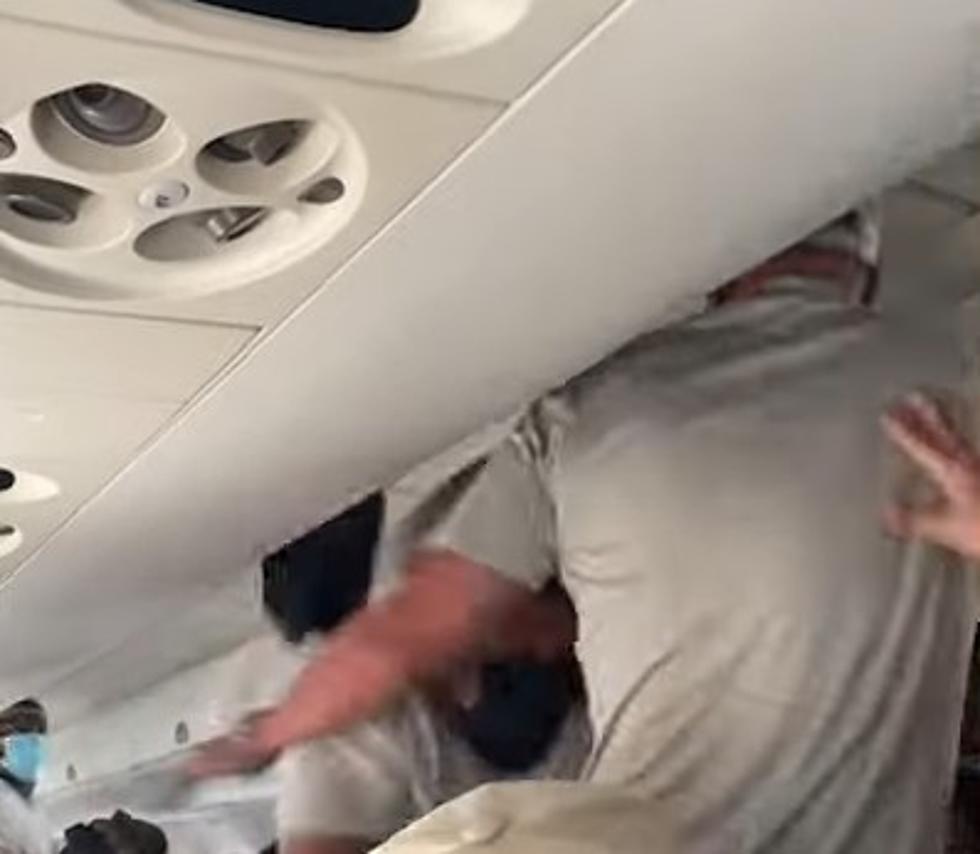 Watch as Fight Breaks Out on a Flight from New Orleans to Austin
youtube
If you have flown somewhere on vacation this summer, you know things are pretty stressful. There are long lines at airports all over the country.
You have to keep your mask on the entire time you're in an airport or on a flight. That is causing some craziness on many flights. There have been several passenger disputes and even some fisticuffs because of the changing travel rules.
There was another fight on a flight this week. This American Airlines flight from New Orleans to Austin. At least 3 men can be seen throwing punches as other passengers continue to yell over and over again for them to 'stop it'.
Two men have reportedly been arrested. A spokesman for American Airlines says the police were called after the plane arrived in Austin because of unruly passengers, but no other details were released. One witness says this all started over a seat that would not un-recline.
This kind of altercation has been happening all across the country. The Federal Aviation Administration has reported an increase in violent behavior on flights.
Illegal Cockfighting Ring Busted by Rusk County Sheriff's Office
Recently the Rusk County Sheriff's Office shut down an illegal cockfighting ring that helped save 87 roosters.
Current NFL Players from Shreveport Bossier Area