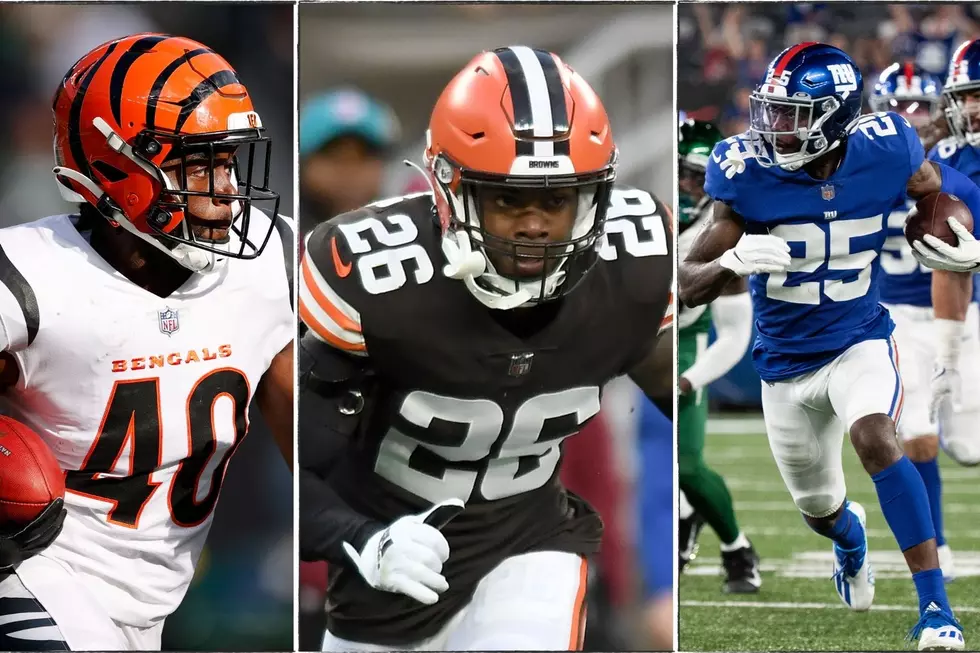 3 NFL Stars are Hosting Free Youth-Football Camps in Shreveport
Photo by Sarah Stier/Getty Images, Photo by Nick Cammett/Getty Images, Photo by Dustin Satloff/Getty Images
The summer is almost here!  For most kids, that means the sweet freedom of not having to go to school everyday.  For some, it's just the beginning of training for football season.  Those dedicated student-athletes use their time to put in the work in order to make them a more effective player.  Usually, that means putting in time at the gym and trying to find someone to run drills with.  Shreveport kids with their minds on the pigskin are in luck as 2 amazing and free football camps are scheduled for this summer - and both of are loaded with honest-to-goodness NFL star-power!
We Have Caddo Parks and Recreation to Thank for These Free Shreveport Camps
According to the report from KSLA, Caddo Parish Parks and Recreation is teaming up with football professionals that play the game at the highest level to provide these educational free camps for kids looking to improve their performance and understanding of the game.
The 2nd Annual Brandon Wilson Football Camp at Independence Stadium in Shreveport
Cincinnati Bengals safety, Brandon Wilson will be hosting his 2nd Annual Brandon Wilson Football Camp on Saturday, June 18th from 9 a.m. to 12 p.m. at Independence Stadium in Shreveport.  This is a free, non-contact camp that will teach young players the basics of the game and is open to kids aged 7-15.  Registration is open now, and ends on May 27th.
Brothers Greedy and Rodarius Williams Will Team Up For a Free Camp in Shreveport, Too
Greedy Williams (cornerback for the Cleveland Browns) and his older brother Rodarius Williams (cornerback for the New York Giants) will team up for their football camp on Saturday, June 25th from 9 a.m. to 12 p.m., also at Independence Stadium.  JUst as with Brandon Wilson's camp, this is a free, non-contact camp designed to round out a young football-star-in-the-making's knowledge of the game.  This camp is open to boys and girls aged 6 to 16, and the deadline for registration is June 23rd.
Get Your Future NFL Star Signed Up for the Free Football Camps in Shreveport
To find out more, and/or to sign your future NFL star to get some tips on the game from some current NFL stars, visit the official Caddo Parks and Recreation website here.
The Top 10 Biggest High School Football Stadiums in Louisiana
It's no secret that high school football is King in Louisiana, but do you know who's palace is the biggest? Based on seating capacity, these are the biggest high school stadiums in all of Louisiana!
Pro Football Hall Of Fame Members From Louisiana
19 Facts About Shreveport's Centenary College Football Program
Centenary College in Shreveport was once home to one of the biggest college football powerhouse programs in the country.