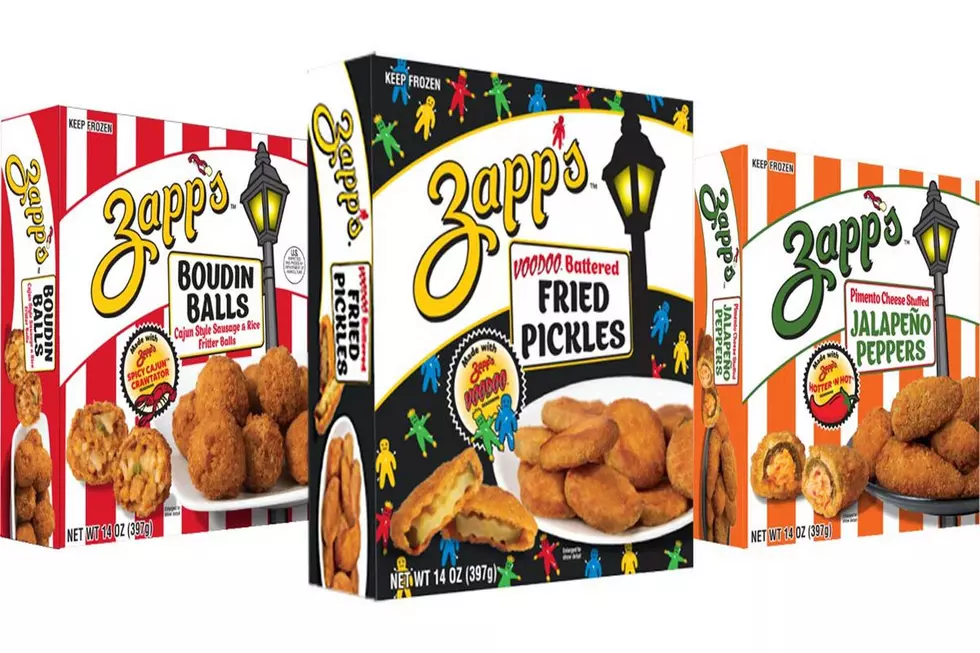 Zapp's Rolls Out Line of Frozen Appetizers
Monogram Foods
Yum yum, come get you some!
Zapp's potato chips has expanded its product line. The Gramercy, Louisiana based company has launched a new line of appetizers that you can now find in your local grocer's freezer section.
Utz Quality Foods, the parent company of Zapp's, has partnered with Monogram Foods to produce three frozen appetizers that incorporate some of the signature flavors of Zapp's potato chips.
These appetizers include boudin balls, fried pickles and jalapeno peppers.
Zapp's Cajun Crawtators flavor is used to make the cajun style sausage and rice fritter for the boudin balls.
The fried pickles are battered with Zapp's Voodoo flavor while the jalapeno peppers are made with Zapp's Hotter 'N Hot and Palmetto brand pimento cheese.
You can currently find these new frozen appetizers in the frozen section of Walmart and Winn Dixie. A spokesperson for Monogram Foods says that the products will soon be available at Rouses.
Your Snowball Hit List This Summer in Acadiana