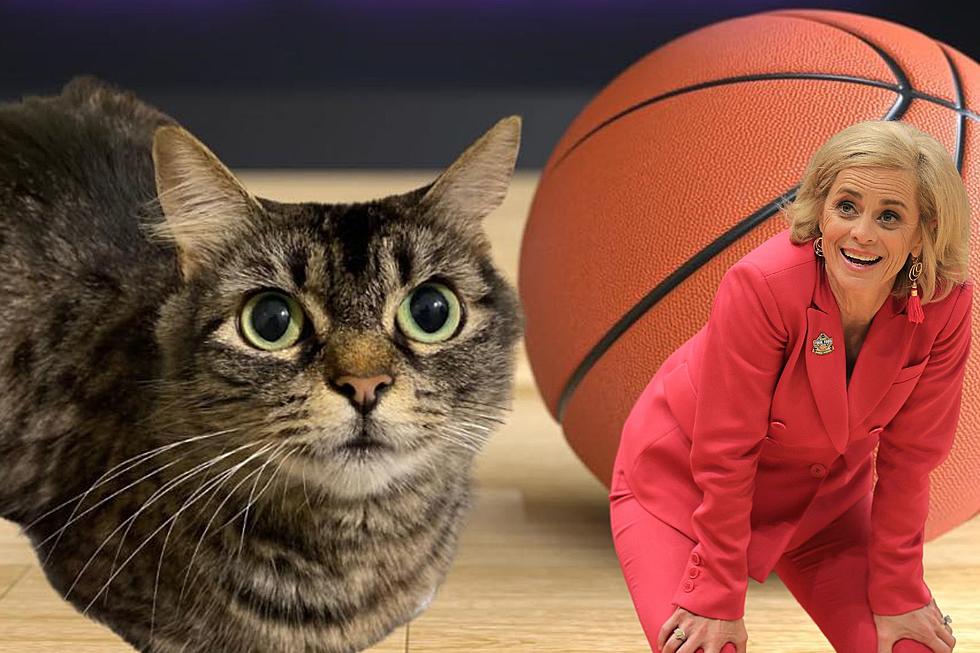 You Can Adopt Kim Mulkey the Cat in Shreveport
Shreveport Bossier Animal Rescue, Mike Ehrmann , Staff, Getty Images
Will We Ever Get Over the High of LSU Women's Basketball Winning It All This Year?
We haven't. Kim Mulkey's LSU Women's Basketball received a first-ever National Championship Trophy Sunday after defeating Iowa. LSU put 102 points on the scoreboard and we are pumped about it. The final score was 102 to 85.
Remember When the Shreveport Regional Airport Lit Up in Purple and Gold?
Clearly, Shreveport-Bossier is going to be obsessed with Coach Kim Mulkey and Angel Reese for a while. Now we are naming our pets after some of our LSU favorites?
Shreveport Bossier Animal Rescue Is Making All Of Us Want to Adopt This Momma Cat and Her Babies.
The momma cat was named after the Bayou States' favorite basketball coach and of course, the babies were named after some of our favorite players. Yes, our girl Angel Reese has a kitten named after her. There is also Alexi Morris, Kateri Poole, and Jasmine Carson. "We welcomed this mama cat and her litter at the first of April and we knew we had to name them after the legend. So please welcome Kim Mulkey and her adorable basketball team!"
You Can Apply to Adopt Kim Mulkey the Cat or Any of the Kittens Through Shreveport Bossier Animal Rescue.
We love that Shreveport Bossier Animal Rescue is doing everything it can to get pets in the area adopted out.
LSU Coach Kim Mulkey's Outfits
LSU's National Champion and Hall of Fame Women's Basketball Coach Kim Mulkey has some of the best style in the game. Here are some (not all) of the highlights. We even dug back for some "greatest hits" she had before she got to Baton Rouge.
All The Concerts Coming to Shreveport-Bossier Spring of 2023
Epic Glamping Experience in Texas for Stargazers in an Igloo