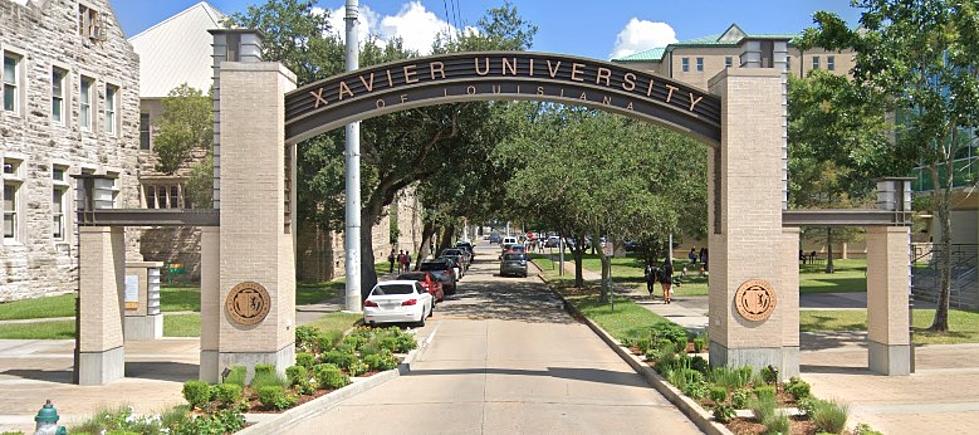 Xavier University Unenrolls Unvaccinated Students In New Orleans
Source - Maps.Google.com
Schools, businesses, hospitals, sports teams, and more are all now moving towards mandating COVID-19 vaccinations. These could be a requirement for continued employment, to buy tickets, or to visit locations. Now that the FDA has given full approval to a COVID vaccine, the numbers of places issuing mandates, and the aggressiveness of those mandates.
One of those aggressive mandates is coming from Xavier University in New Orleans.
According to Fox 8 in New Orleans, the school notified students back in April that they would be moving to require a COVID-19 vaccination. The school announced the policy in a letter from School President Reynold Verret, which read:
"...this health policy update means that, with limited exceptions, all students planning to attend in the Fall 2021 semester must be fully vaccinated unless granted a limited exception for documented medical or religious reasons."
The COVID vaccine has been added to the existing health policy for the school, which already includes vaccines for Measles, Mumps, Rubella, Meningitis, Tetanus, and more. These health policies are pretty standard for colleges and universities.
Now that the COVID vaccine is officially a part of Xavier's health policy, Fox 8 New Orleans reports the school has notified students without a COVID vaccine have been notified that they will be unenrolled by the end of this week. Xavier Vice President of Administration and the Chief of Staff Patrice Bell told Fox 8 what they're telling student:
"they will be notified that they do not have health clearance and that they will not be able to join us the effective end of this week"
This may appear to be an aggressive step, but Xavier University might just be the first school to adopt this policy in Louisiana. Other colleges and universities may follow the same policy soon.
9 Louisiana Products You Can Find in Walmart
We all know that buying products made in the USA is awesome, but isn't it even better when you can buy something that's right here in our own state? Not only are these items awesome, when you buy them - you're proudly supporting Louisiana businesses!
Million Dollar Home for Sale on Cross Lake
See pictures of a million-dollar home that's being offered for sale on beautiful Cross Lake in Shreveport, LA.
Chicot State Park; Louisiana's Biggest State Park