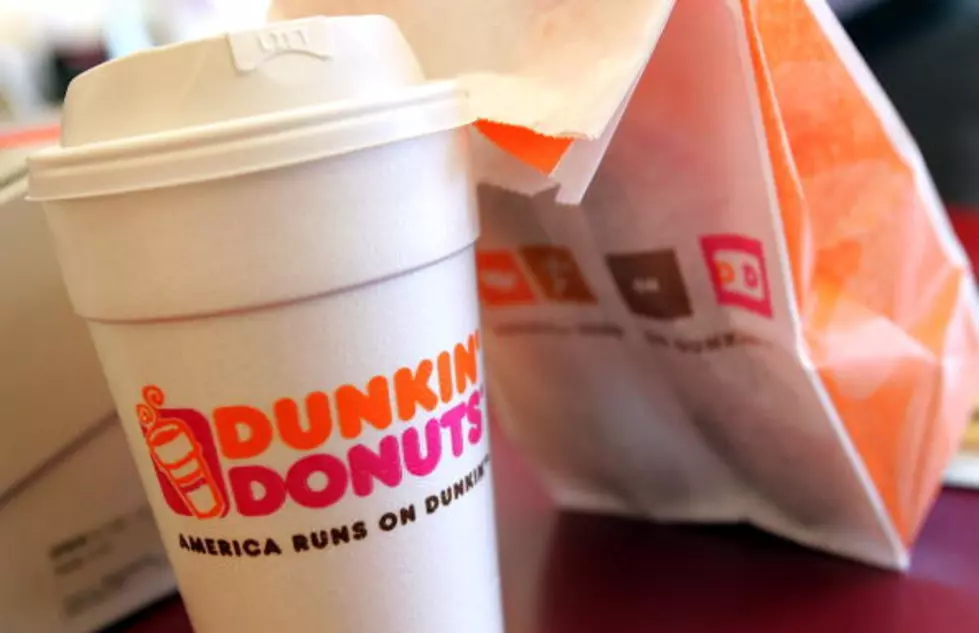 Would You Like "Extra Sugar" With That?
Dunkin Donuts photo by Getty Images
That "extra sugar" being offered with your coffee at a Dunkin' Donuts in New Jersey isn't the kind that's high in calories.  It's the kind that can put you in jail.
A cashier  converted a Rockaway, N.J., branch of  Dunkin' Donuts  into a veritable red light district,  according to police.
Melissa Redmond, 29, allegedly was using her night shifts to offer the coffee shop's customers her services as a prostitute on the side.
The woman was caught Monday in what was known as "Operation Extra Sugar,"  police say. The incident took place at a branch of Dunkin' Donuts located just off Route 46 in northern New Jersey, some 20 minutes outside of New York City.
"I had gotten an anonymous tip," Detective Sgt. Kyle Schwarzmann told The Press. "She was a night-time employee, supposedly a very good one." (The night shift runs from 9 p.m to 5 a.m.)