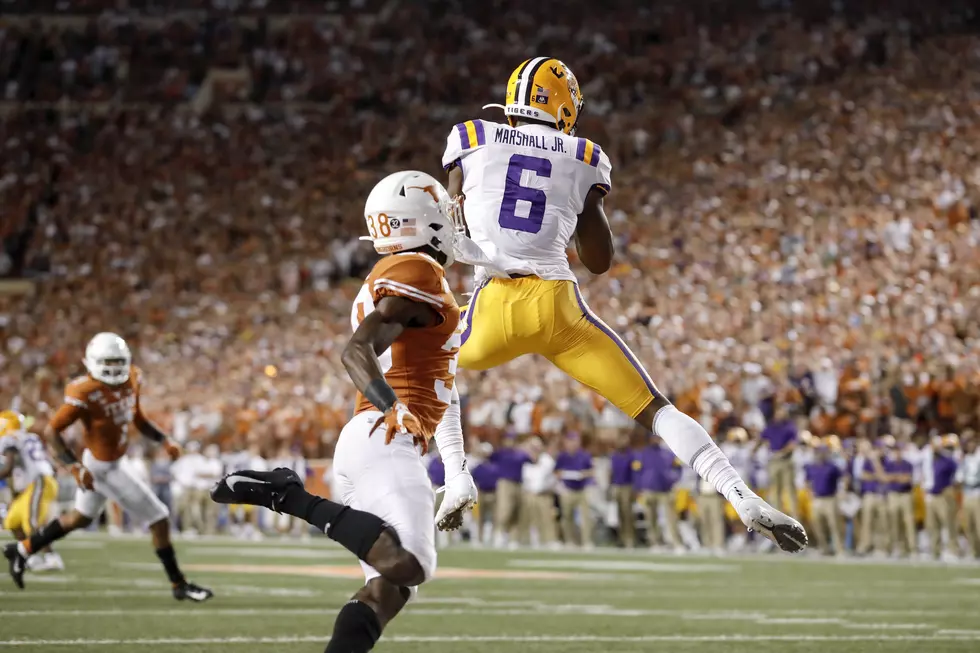 Win Tickets To See LSU Host Texas A&M In Tiger Stadium
Photo by Tim Warner/Getty Images)
You want to see LSU host Texas A&M in Baton Rouge on Saturday, November 30th? We've got great news. Office Furniture Source and 1130 The Tiger have your chance to win right here, right now.
Just fill out this form for your chance to win:
DUE TO THE HOLIDAY, WE WILL DRAW A WINNER EARLY! 
To celebrate the 2019 LSU Football season, Office Furniture Source has teamed up with Shreveport & Bossier's Home For LSU Football, 1130 The Tiger, to send YOU to Death Valley.
We have a pair of tickets to EVERY LSU home game, and we'll be giving them away all season long. That's right, you could be in Baton Rouge when LSU's biggest rivals come to town.