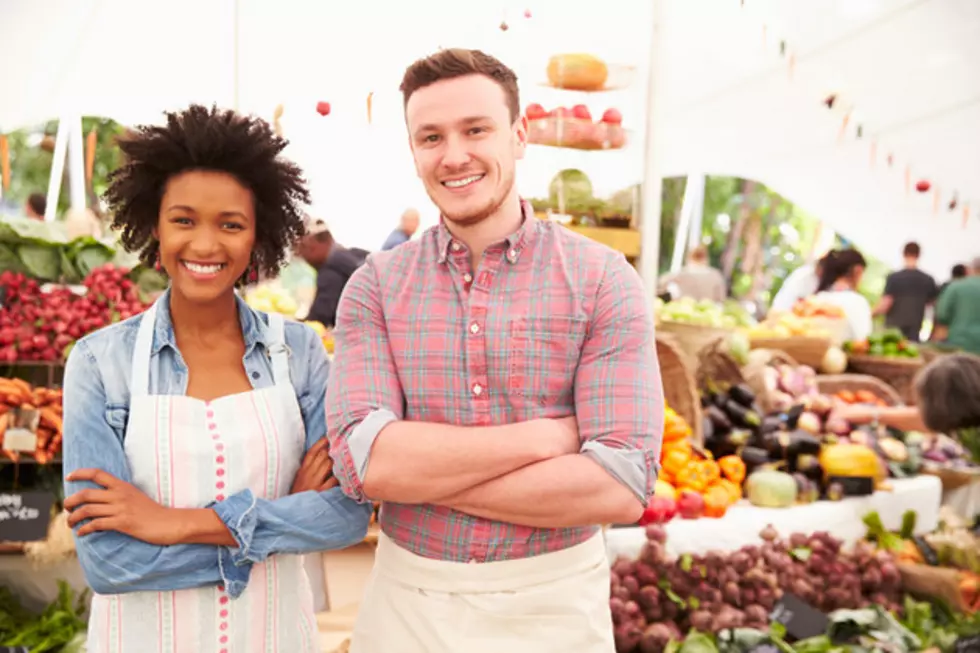 Want to Live Longer? Stop by Our Local Farmers' Market
monkeybusinessimages, ThinkStock Images
Making this trip a weekly habit, could lead to life longevity.
There are so many benefits to a local farmers' market. Think about it. You are out socializing with others in the community, you're getting some exercise and fresh air, you also have a chance to get your hands on some delicious, fresh produce.
Which could help you live longer.
A recent study, which was published on Time.com, says that upping your intake of fruits and vegetables can help you combat health problems and diseases, thus helping you live longer. The trick is to get a good amount of each in every single day. That's perfect for this time of year. Not only are farmers' markets in season, but the weather is getting warmer and that always makes me crave fresh and light foods (that's a lot coming from a girl who is obsessed with hamburgers).
The study suggests that millions of premature deaths per year can be prevented by eating more produce.
You just have to eat 10 portions, equaling 800 grams, every day. Don't stress too much. They say that a medium apple accounts for about 182 grams alone. This could prevent an early death for you. So let's crunch (pun totally intended) some numbers. 10 portions of a day of fruits and veggies could result in the following according to the study:
...24% lower risk of heart disease, 33% lower risk of stroke, 28% lower risk of cardiovascular disease, 13% lower risk of cancer, and a 31% lower risk of dying early when compared to not eating any fruit or vegetables.
So what should you start with? Time suggests apples, citrus fruits, leafy greens, broccoli, peppers, green beans and Brussels sprouts (just think of them as baby cabbage). I suggest getting a juicer if this list seems daunting for you. And, as it just so happens, we have a juicer up for grabs in our VIP section.
Oh and don't be surprised if you also see some positive results on the scale.