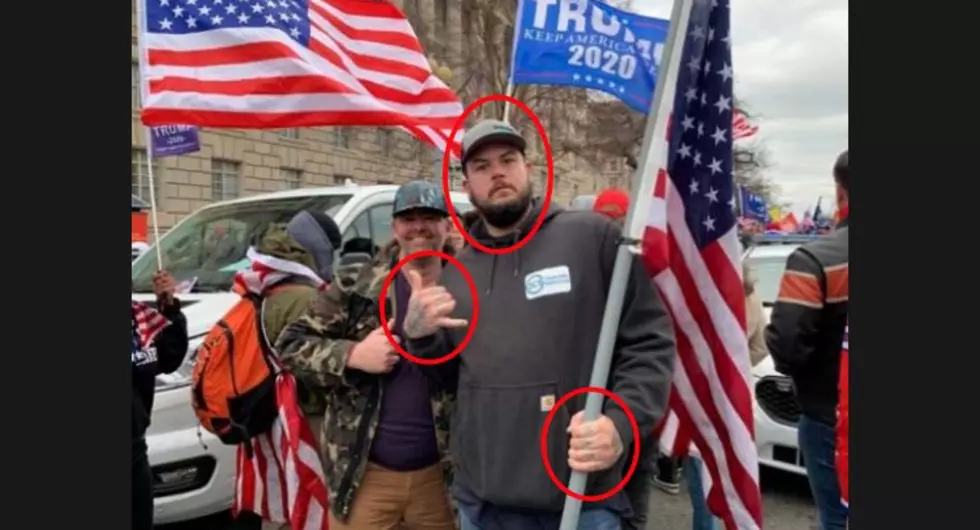 Vivian Man Arrested For Role In Deadly Attack On US Capitol
Photo Credit: DOJ
Enter your number to get our free mobile app
A Vivian man became the second Louisiana native to be arrested for their involvement in the deadly riot at the United States Capitol Building.
Cody Connell of Vivian has been arrested on Federal charges according to the Department of Justice. According to paperwork from the DOJ, Connell has been charged with Assaulting a Federal Officer, Obstructing Law Enforcement Engaged in Official Duties Incident to Civil Disorder, Knowingly Entering or Remaining in Any Restricted Building or Grounds Without Lawful Authority, and Violent Entry and Disorderly Conduct on Capitol Grounds.
Additionally, authorities believed that Connell, along with a relative from Texas, were prepared to return to Washington, DC this week. The release from investigators says:
"According to a witness, Connell has communicated with at least two other individuals in Texas about purchasing long-rifle firearms, ammunition, and body armor to bring with them. According to the witness, Connell explained that he was not returning to Louisiana unless he was in a body bag. Your affiant understood that to mean Connell intended to travel to Washington D.C. to cause violence that may result in the end of his life"
Late last week, a 50-year-old Lafayette man was arrested for his part in the deadly riot. Vaughn Gordon of Lafayette was arrested on two Federal charges. According to investigators, Gordon posted photos of himself at the Capitol Building, and told others that he was inside the building for about 2 hours.
Read More: Top Ten Best Parts of Getting Older