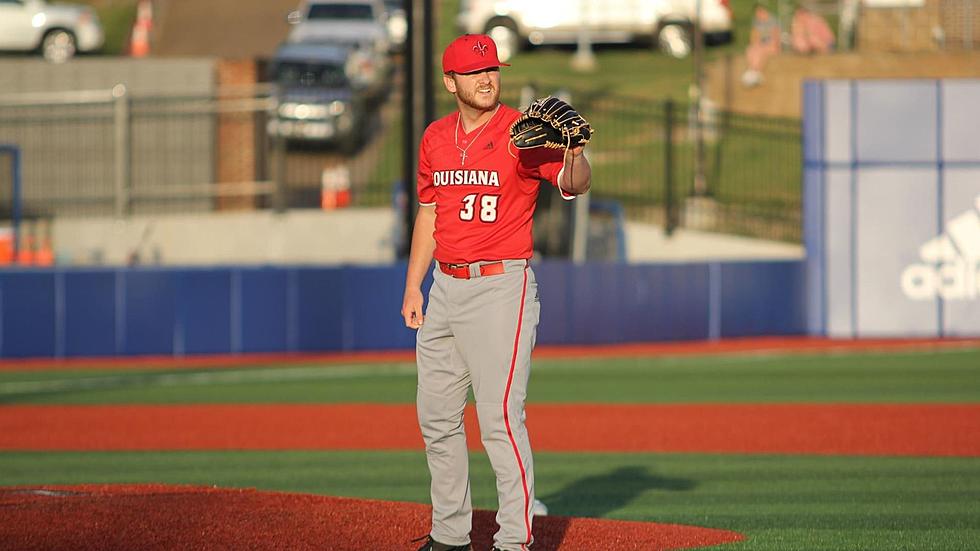 UL's Cooper Rawls Named National Collegiate Player of the Week
Photo courtesy of UL Athletics
A week ago, Louisiana Ragin' Cajun pitcher Cooper Rawls had appeared in two games, pitching one inning of relief in each.
This week, he was named to the Collegiate Basebal National Players of the Week list.
Rawls entered last Wednesday's game at Louisiana Tech in the second inning with his team trailing 5-1.
Louisiana went on to win 8-6, thanks in large part to Rawls' incredible performance as he tossed 7.2 innings, striking out a dozen Bulldog batters.
On Sunday, Rawls pitched the final two innings of Louisiana's 7-4 ten inning win at Arkansas State, striking out a pair of batters to earn his second victory of the week.
"His (Rawls) journey is so layers, you could write a whole book on it," said head coach Matt Deggs. "The short version is, he believes in himself."
Rawls is the younger brother of former Ragin' Cajun softballer Julie Rawls.
He has dreams of throwing a perfect game one day.
Louisiana (18-4) hosts McNeese State (16-16) on Tuesday evening at 6:00. Pregame begins on ESPN Lafayette (103.3 FM, 1420 AM), ESPNLafayette.com, and the ESPN Lafayette app.
Best Nicknames in MLB History
Best MLB Players Not in Hall of Fame
10 Highest Paid MLB Players of All-Time