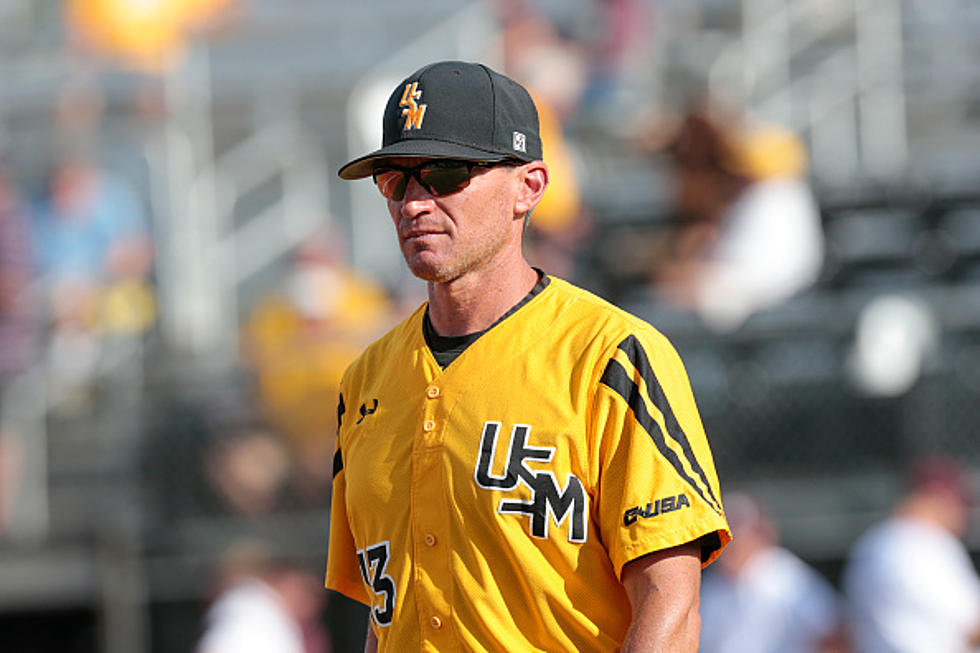 UL-Monroe Finds a New Baseball Coach
Photo by Bobby McDuffie/Icon Sportswire via Getty Images
After being told "thanks, but no thanks" (maybe not in those exact terms) from former Auburn and Oklahoma baseball coach Sunny Golloway, University of Louisiana-Monroe needed to find someone else to take over their baseball program.
The school moved on from coach Bruce Peddie at the end of this past season. Leaving a gap they were hoping to fill with a high-profile name like Golloway, or former Alabama and Louisiana Tech coach Greg Goff. But it turns out, neither of those options were going to work for ULM.
Here's more on their hire from the Louisiana Radio Network:
"Michael Federico has been named as the new head baseball coach at ULM. The Slidell native has been an assistant coach at Southern Miss the last nine seasons, working with the pitchers and catchers.
In 2015, Federico was named Assistant Coach of the Year by Conference USA. Federico is also a former head coach at Meridian Community College in Mississippi and led the school to two World Series appearances in three seasons as head coach."