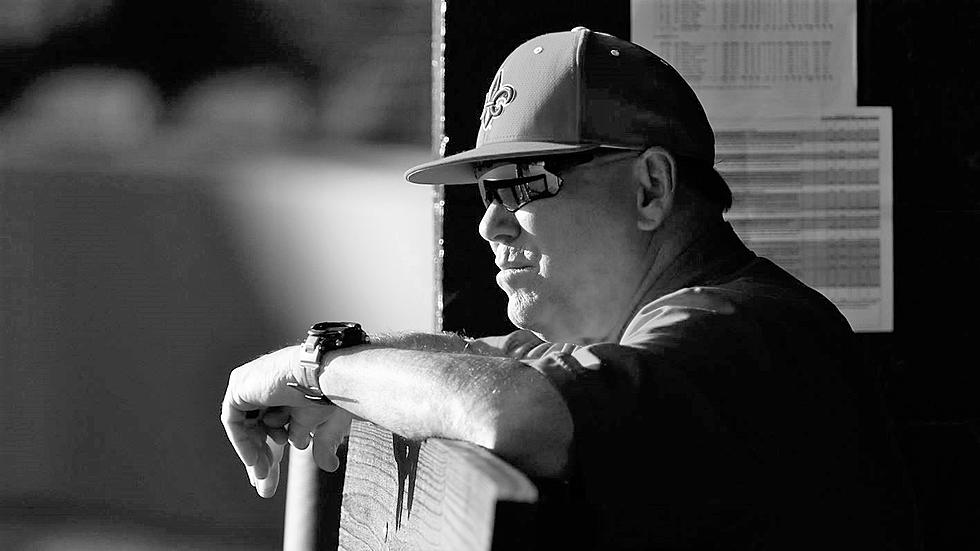 UL Baseball Coach Tony Robichaux Has Passed Away
Photo by Brad Kemp
It is with great sadness that we report Louisiana Ragin' Cajun baseball coach Tony Robichaux has passed away at the age of 57.
Robichaux suffered a heart attack on June 23rd and underwent two subsequent surgeries.
He was surrounded by family and loved ones.
Robichaux, affectionately known by many as "Coach Robe", leaves an indelible positive mark on the entire Ragin' Cajun athletic program, and so many other individuals he's come across in his life.
An avid Christian, Robe's faith has always been front and center in his life.
He leaves behind his wife Colleen, three children Ashley, Justin and Austin, and eight grandchildren in Lon Paul, Ava, Silvia, Liam, Olivia and Levi Moody, and Evelyn and Roslyn Robichaux.
He is also survived by his father, Ray Robichaux, and three brothers.
Robe, a native of Crowley, began his coaching career at McNeese State in 1987  following his playing career and a season as graduate assistant in 1986 with the Cowboys.
In 7 years with McNeese State, he won 263 games and earned two NCAA Tournament appearances.
In 1994, he was hired as head coach of the USL Ragin' Cajuns at 33 years old.
In 25 seasons at Louisiana, Robichaux racked up 910 victories, led the Ragin' Cajuns to a dozen appearances in the NCAA Regionals, 4 NCAA Super Regionals and an NCAA College World Series.
Despite great success, Robichaux always drew attention back to faith in God.
After earning his 1,000th career win in 2015, he was quick to deflect praise.
"It's not about me," said Robe. "It's never been about me.  Some call this my program.  It isn't.  It's the University's program and I'm fortunate enough that they hired me to manage it.  We're supposed to glorify God, not glorify man.  God gets all the glory.  I don't want it."