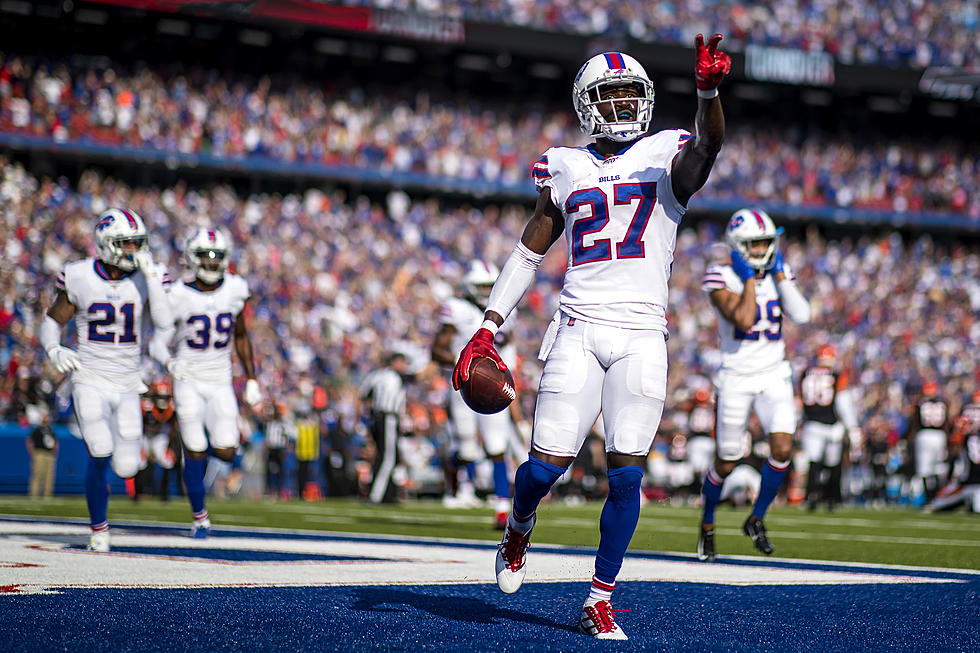 Tre White to Get High School Jersey Retired
Brett Carlsen/Getty Images
Shreveport native Tre'Davious White is, without a doubt, a superstar. Not only is he one of the NFL's best defensive backs and a Pro Bowler, but his personality off the field has made him a viral sensation and a media darling. If you haven't kept up with the 'Tre White Goalie Academy of Louisiana', you're really doing yourself a disservice because it is HILARIOUS. Plus, on top of all that, Tre does AMAZING work for the community both here in Shreveport and in Buffalo.
So, to honor Tre's incredible work and accomplishments, Green Oaks is doing some super special. During the Green Oaks v Calvary basketball game Thursday night, the Green Oaks Giants will be retiring Tre's #10 Green Oaks jersey.
Principal Steven Grant posted the following to Facebook regarding the special event:
Calling all Giants! Come out on Thursday, February 20, 2020 for the G. O. vs. Calvary basketball game at 6pm. We will be retiring the #10 jersey in honor of Tre'Davious White and his accomplishments on the gridiron and his contributions to Green Oaks and the Cooper Road/MLK community. $8 general admission, $5 for G. O. students w/student I. D., and free for faculty/staff with 1 guest. Come on out and celebrate with us as we honor our very own Green Oaks Giant!
Getting your jersey retired at any level is a major accomplishment and I can't think of a person more deserving of such a honor than Tre'Davious White. I'm so happy we have such an amazing representative for our area.