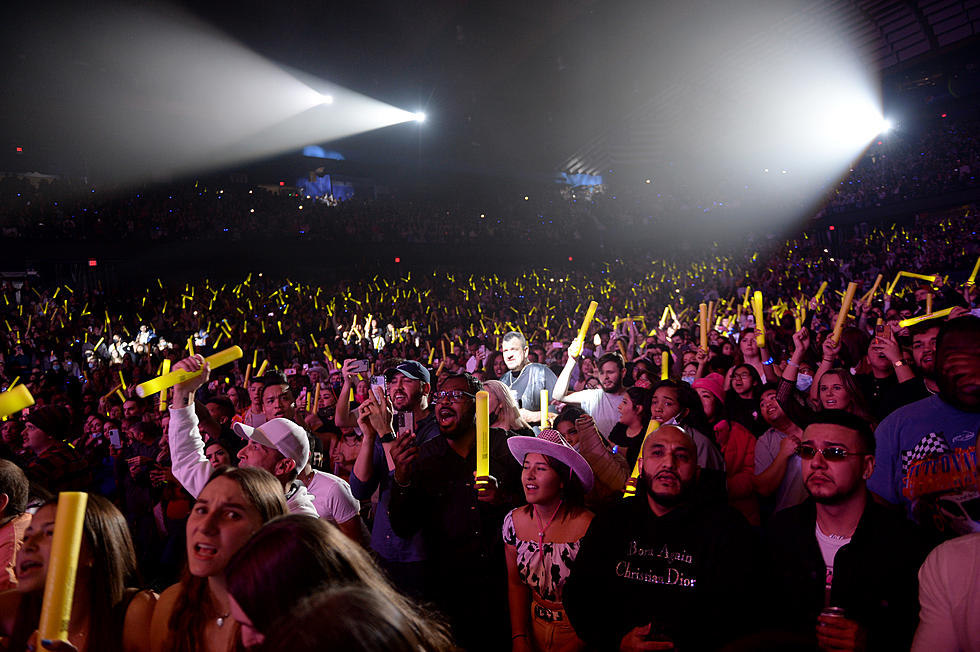 What Are the Top 5 Grossing Concerts in Louisiana History?
Getty Images for iHeartRadio
Many of the world's greatest artists have made stops in Louisiana. Several of these superstars have visited Shreveport or Bossier City. I'm one of the lucky ones to have been able to see many of these shows. 
It got me wondering what have been the biggest money making concerts in Louisiana?
Who would you put on the list? I asked several people around the office and they got the #1 show on the list with no problem. But the other top grossing concerts in Louisiana were a little less obvious.
What Are the Top 5 Grossing Concerts in Louisiana History
#5 Bruce Springsteen
The Boss performed at the New Orleans Jazz & Heritage Festival on April 29, 2012. The concert grossed over $3.3 million.
#4 Garth Brooks
Everyone I asked about top grossing shows mentioned Garth. And he is on the list, but it's not for the big show at Tiger Stadium in Baton Rouge where 102,000 people showed up. Brooks performed at the Mercedes-Benz Superdome on July 30, 2019, as part of his "Stadium Tour." This monster show brought in more than $4.8 million. The Tiger Stadium show also broke records. The crowd puts Garth on the list as "one of the top two largest crowds ever for a North American stadium show" as reported by WBRZ.com. It seems the reason this show is not one of the biggest grossing shows is because Garth wanted to keep the prices below $100 bucks. The average ticket price for the Tiger Stadium show was $94 dollars.
#3 Taylor Swift
She has been no stranger to the Shreveport Bossier area, but she makes the list for her show at the Mercedes-Benz Superdome on September 22, 2018. Her "Reputation" concert grossed over $5.7 million.
She's back on tour now with her Eras Tour, but Louisiana did not make the list of cities. Fans from north Louisiana will have to make the short drive to Dallas to catch her show on April 1 or 2 at AT&T Stadium. Swift's first appearance in Shreveport Bossier was back in 2006 when she was just 16. She was an opening act for Rascal Flatts.
#2 Beyoncé and Jay-Z
The married couple made a stop in New Orleans for a show at the Super Dome on September 13, 2018 and it was tough to snag a ticket. This show pulled in more than $6.8 million dollars. An earlier concert by Beyoncé on her own in 2016 brought in a whopping $5.3 million. It broke the record for the dome at that time.
Folks who love Queen Bey will get to see her again this year as she closes out her Renaissance World Tour at the Caesars Superdome on September 27th.
#1 Rolling Stones
The Rolling Stones have performed several times at the Superdome in New Orleans. But they broke the record for the arena on July 15, 2019. The Stones "No Filter" tour grossed more than $7.9 million. This is still the highest-grossing concert in Louisiana's history. Fun fact, when the Stones performed in New Orleans back in 1978 the tickets cost about $15 bucks. The Rolling Stones show in December of 1981 also broke a record at the time with a crowd of more than 87,000 people.
We could add so many other big shows to this list. You might think U2, Elton John or Madonna would have some pretty big money making shows in Louisiana and they do, but not as big as these top 5. Overall, Elton John does have the highest grossing tour of all time with the "Farewell Yellow Brick Road" tour which is currently in England. This tour has pulled in more than $800 million dollars.
Legendary Musicians Who Rocked The Hirsch In Shreveport
Here's a sample of the legendary musical acts who have played Shreveport's Memorial Coliseum over the last 60 years. The Hirsch was basically the homefield for bands like Van Halen and ZZ Top, who regularly put the Hirsch near the top of their tours. For that reason, we're actually not going to feature them on this list, because they were basically "house bands" for Shreveport...and that's NOT a bad thing.
Ticket Stubs From Historic Country Concerts In Shreveport
An amazing listener saved all of these ticket stubs from classic shows. Check out some of the highlights from the collection.