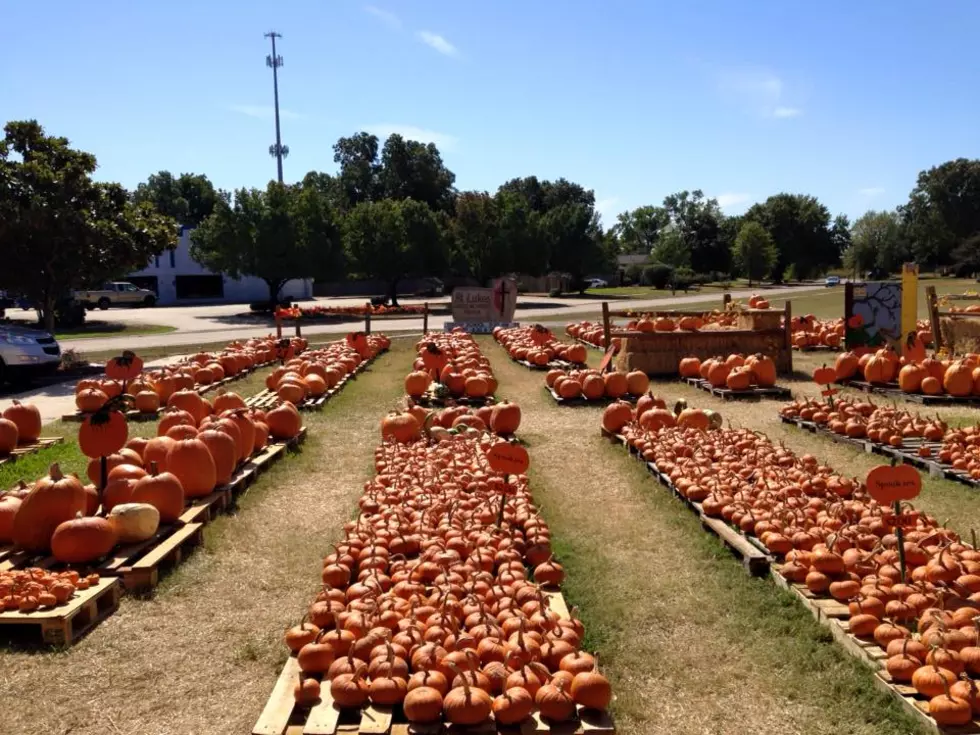 Top Halloween Events in Shreveport Bossier
St. Luke UMC
Shreveport Bossier has a long list of great events to enjoy for the Halloween season. Here are some of the top selections.
A local, non-profit event celebrating a love for Zombies and all things rotting! This is the 10th anniversary for this local event and this year the event will focus on love for the Undead and Pets. The theme is "Bark and Bite" and will feature lots of pet sponsors. It's Saturday, October 20th at Pierre Bossier Mall from 4-9pm.
This is happening at the church on Airline Drive in Bossier City. It's open every day through October 31 from 9 a.m. to 7 p.m. (noon- 7 p.m. on Sundays). Admission is free, but bring money to purchase pumpkins and treats.
St. Luke's UMC has provided the community with the pumpkin patch since 1990.  The pumpkins will arrive on October 1st. The pumpkin patch is open daily from 9am-7pm. The pumpkin patch will remain open till October 31st or until they sell out of Pumpkins. In the past twenty years, the Pumpkin Patch has donated about $200,000 to missions.
The 26th Anniversary of this community event is set for Tuesday October 23rd at Betty Virginia Park in Shreveport. Hundreds of carved pumpkins shine along pathways of the park. Admission is free, and there is food and entertainment for all ages.
Thursday, October 25th with lots of fun activities for the kids.
Corn Maze and family fun. Open September 22-October 31st. Sunday-Thursday 10am-8pm. Friday and Saturday 10am-Midnight. Maze is on the Sentell Road North of Shreveport. They will also have haunted attractions operating on Friday and Saturday nights and on Halloween night.
In the Provenance neighborhood in South Shreveport. This will run October 1st-30th. The pumpkin patch hours are Monday-Friday 3:30pm-6:30pm and Saturday and Sunday 10:30am-6:30pm. Several special events are planned for Fridays and Saturdays including hayrides and fall crafts.
Walk in the haunted woods at your own risk for a thrilling experience! This scary attraction is for all ages. Opening September 29th and running through Halloween.
Dates Open
September 29, 30:  7:30-11 p.m.
October 5, 6, 12, 13,19,  20, 26, 27:  7:30-11 p.m.
Halloween Night: 7-10 p.m.
Prices & Discounts
All tickets are $13
Military & First Responders tickets $10
It's located on Wendy Lane in Stonewall.
This local event is back at the Louisiana Boardwalk near the bridge. This haunted house will feature a brand new show this year. October 5th-November 3rd.
Online Advance Ticket ...............  $15.00
Manor Box Office.........................  $15.00
The historic Logan Mansion, built in 1897, will once again host its popular haunted candlelight tours for Halloween. Guided tours exploring the house will begin every 20 minutes, 6-9pm. Admission is $10 "per living person," and tours last approximately one hour.  Saturday, Oct 28th 6-9pm and Tuesday, Oct 31st 6-8pm.