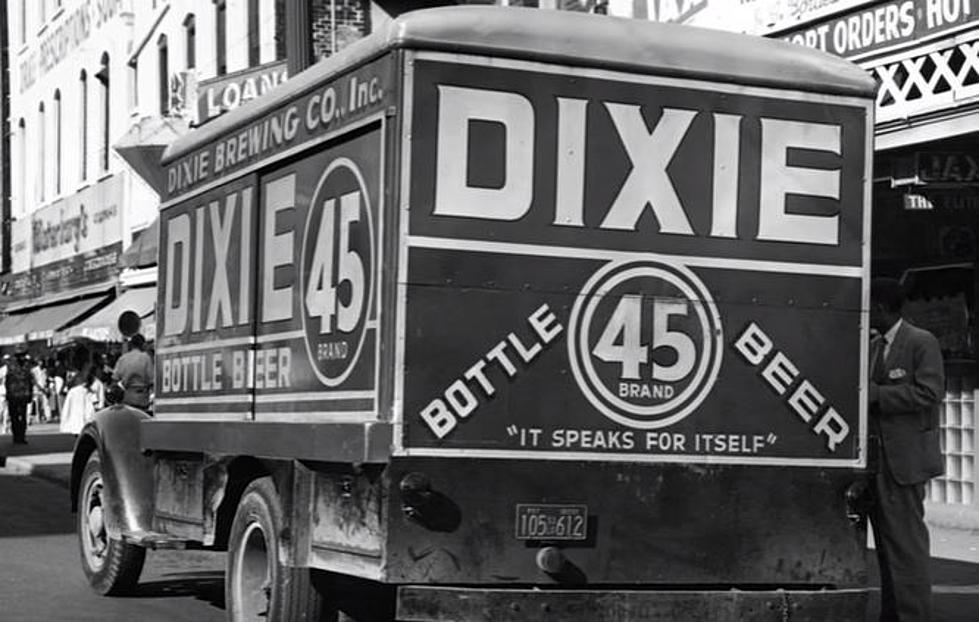 Tom Benson To Build Dixie Beer Brewery In New Orleans
NOLA.com via YouTube
Dixie Beer. Just the mention of this fine elixir brings back memories, well foggy memories, of my carefree and careless days of youth. Dixie Beer is an iconic New Orleans and Louisiana brand. Dixie Beer which was all but lost to hurricane Katrina in 2005 is back. And it's going to be brewed back in New Orleans.
Technically Dixie Beer never left the marketplace but when Katrina rolled through in 2005 the brewery on Tulane Avenue ceased operation. The beer has been brewed under a contract license in Milwaukee. But it hasn't quite been the Dixie Beer that so many in Louisiana remember.
Enter New Orleans Saints and Pelicans owner Tom Benson and his family.
The Bensons have acquired majority ownership of the Dixie Beer brand and they have plans to bring it back, all the way back, to New Orleans. It was reported on NOLA.com that part of the Benson deal was a stipulation that a new brewery would be constructed. Rumors suggest that facility will be built in New Orleans East and will brew Dixie Beer using the same iconic recipe that made the brew famous in the south.
As of today, the Benson owned Dixie Beer is rolling out of a brewery based in Memphis Tennessee. The beverage is being brewed under the watchful eye of a Dixie brewmaster. The recipe is the original 1907 recipe.
Over the years I 've had my reasons to not care for Mr. Benson. Some of the Saints shenanigans and a few other faux pas have not made me that big of a fan of the man who used to dance in the 'Dome with a parasol after a Saints win. But this, this rebirth and rebuilding of a brand that has a cultural stake in the fabric of the lives of so many Louisiana residents has certainly improved my personal view of Mr. B.