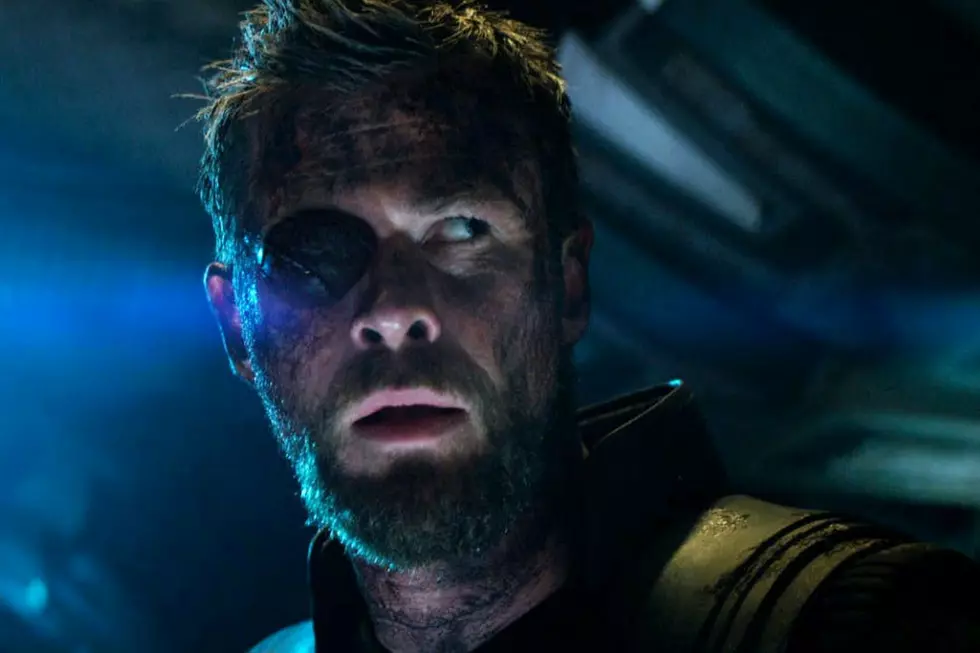 Thor Toy Further Teases New 'Infinity War' Weapon
Marvel
Mjolnir is gone, but that doesn't mean Thor's powers are extinct. In fact, he seems more powerful than ever, able to bring thunder wherever he goes and shoot flippin' lightning bolts out of his eyes. Well, eye. But any God of Thunder needs something with which to channel his powers, and Thor is due for a new weapon. Which is actually an old weapon. It makes sense.
A new Funko Pop for Infinity War further teases Jarnbjorn, Wrecker of Worlds, a giant battle axe Thor used to wield before he settled on the more compact Mjolnir. The photo, posted to the Marvel Studios subreddit (h.t. Screenrant), shows the Thor Pop figure holding something that sure looks like a teeny little axe.
It might be a custom design, or it might be legit, but all signs so far seem to point to Jarnbjorn. The battle axe was around way before Mjolnir and has appeared numerous times on the comics, usually when Thor loses his hammer and needs a new weapon to knock some heads with. It was forged by Dwarves, so you know it's legit.
Fans suspected that Thor was getting an upgrade for Infinity War ever since some pieces of key art came out showing all the heroes battling together. If you look back at the tweet above you can clearly see Thor's holding onto the handle of something much bigger than a hammer, and just last month we had a leaked LEGO set tease a new weapon. We'll know for sure perhaps when a trailer finally drops, but until then we're crossing our fingers for the big axe. If only Darcy was still around to give it a cute nickname.
Avengers: Infinity War hits theaters May 4.