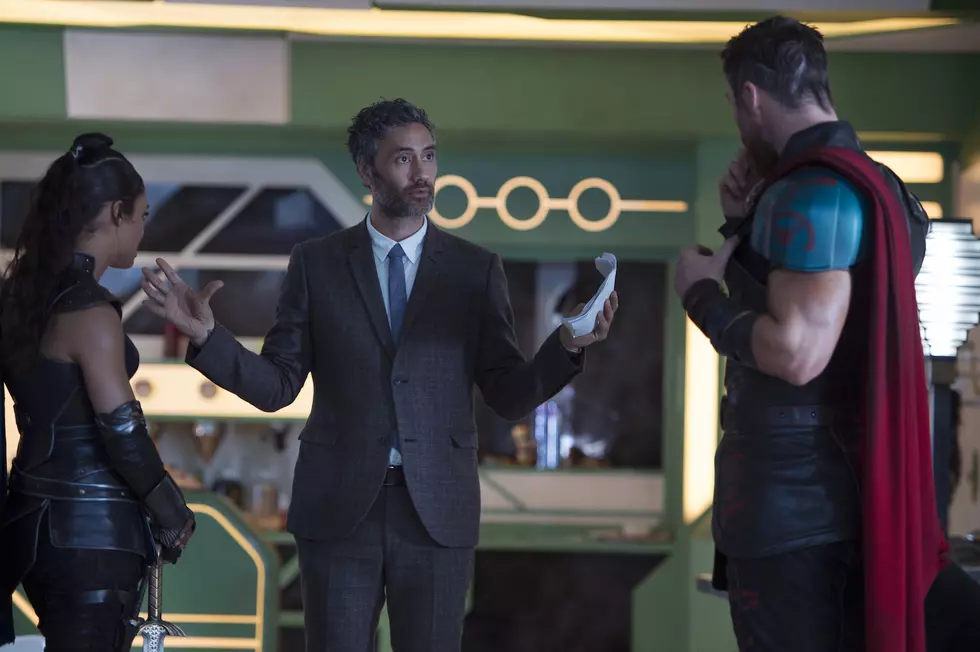 'Thor 4' Is Happening With Chris Hemsworth and Taika Waititi
Marvel
We're expected to hear a lot about the fourth phase of the Marvel Cinematic Universe later this week at San Diego Comic-Con. But The Hollywood Reporter isn't waiting for the weekend; they have big news now: Thor 4 is officially in the works, with both star Chris Hemsworth and Thor: Ragnarok director Taika Waititi returning for the film.
Waititi is credited with reinventing the Thor series with Ragnarok, which added a wry, witty tone to what had previously been a more straightforward space action series. The result was the biggest Thor of the franchise by a wide margin; Ragnarok made over $200 million more at the worldwide box office than either of the previous two films.
The downside of this news is that it may come at the cost of Waititi's other big project, a live-action version of the classic anime Akira. Per THR:
That project, which was penciled for a May 21, 2021 release and had Waititi testing actors in a worldwide search for talent, is being put on pause indefinitely as the two projects' production dates began to bump up against one another. Script development concerns caused Akira to push back its shooting start and while some of those have been addressed, say sources, the dates were now too close for comfort.
And this movie should see Thor himself in a very interesting place; the end of Avengers: Endgame saw him (SPOILERS) heading back into space with the Guardians of the Galaxy. Will the Guardians appear in Thor 4? Will Thor appear in Guardians Vol. 3 before heading off alone into Thor 4? We should get a better sense of the answers to those questions, along with the rest of Phase 4 of the MCU, this weekend at Comic-Con.
Gallery — The Secret Inspirations of the Marvel Cinematic Universe: