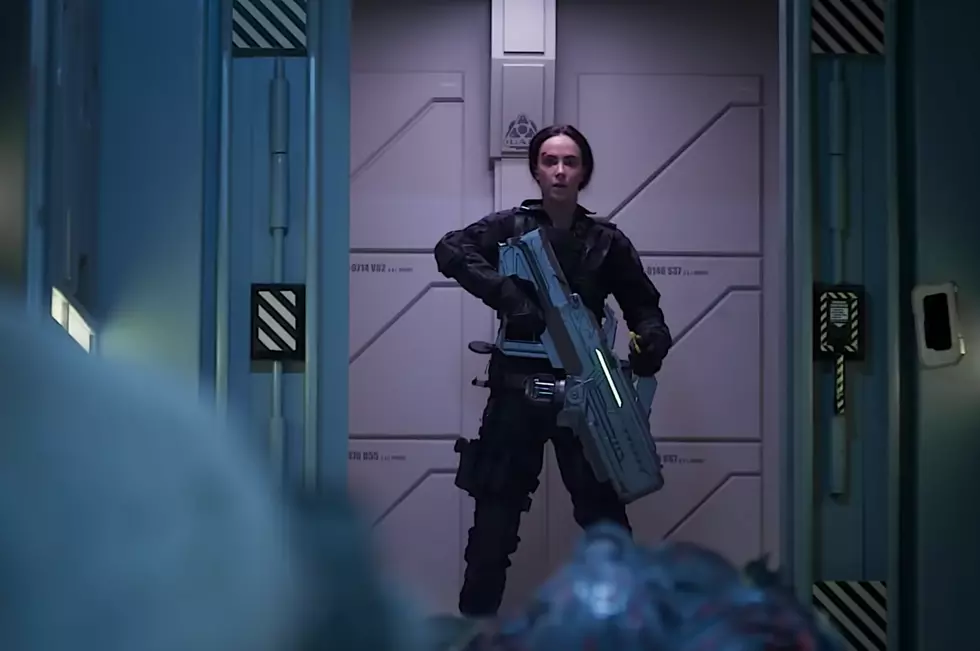 They Made A New 'Doom' Movie And It Has a Trailer
Universal
It's been 15 years since the first Doom movie, starring Dwayne Johnson and Karl Urban and based on the classic video game series. That film was, to put it mildly, a flop, and to date it failed to materialize as any kind of franchise. But now there is a trailer for a direct-to-video sequel, Doom: Annihilation. (Johnson and Urban are obviously not involved.) Watch it above.
Here's the film's official synopsis:
Follows a group of space marines as they respond to a distress call from a base on a Martian moon, only to discover it's been overrun by demonic creatures who threaten to create Hell on Earth.
If it's really called Doom: Annihilation, I hope the zombie demon baddies all come from the Shimmer and at the end of the movie the heroes encounter eerie duplicates of themselves.
Doom: Annihilation director Tony Giglio told Polygon that the movie "will be using the first-person perspective but not like the first film or for long extended periods" so that it won't "dominate or distract or take you out of the film." Duly noted.
Gallery — You Have to See These Ridiculous Movie Promo Photos: