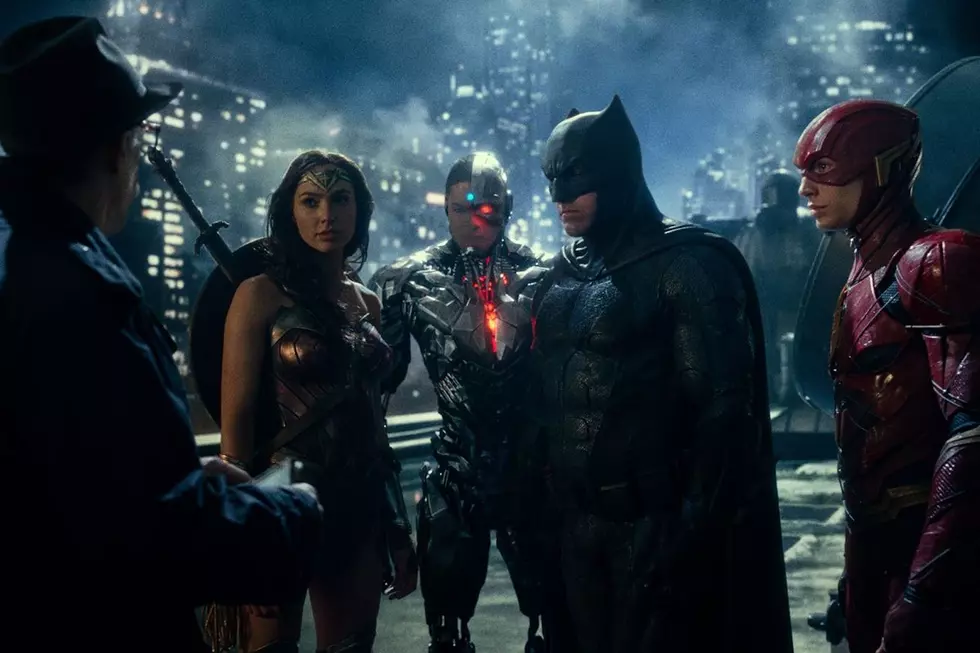 There's a #ReleaseTheSnyderCut Billboard in Times Square
Warner Bros.
If you're in town for New York Comic-Con this weekend, which runs today through Sunday at the Jacob Javits Center in Manhattan, and you are a fan of theoretical director's cuts of unpopular films, you might want to swing through Times Square on your way to the West Side. The men and women of the #ReleasetheSnyderCut campaign — who will never rest until Warner Bros. hands over original Justice League director Zack Snyder's cut of the film, even if it doesn't technically exist — have purchased a billboard at the Crossroads of the World. The film may not be real, but the billboard is.
Here is their video heralding the big reveal of the billboard, which will appear on Saturday, October 5th, from 12PM to 12AM every two minutes. (Obviously this is a mockup, as you can tell by the fact that nothing else in frame is moving along with the ad):
Weirdly, this is the exact same billboard the fans of the canceled Netflix series The OA bought as part of their #SaveTheOA campaign. So apparently if you are part of a quixotic quest to convince a media giant to do something they're not going to do, this is the place to advertise it.
Ironically, Warner Bros.' offices in New York are over by the Javits Center, not Times Square, so the location is maybe no ideal if those are the people they want to influence. But hey, think of the awesome Saturday you could have going to see Joker at the AMC Empire and then basking in the glory of this billboard for 12 hours.
Gallery — Actors Who've Appeared in Marvel and DC Movies: