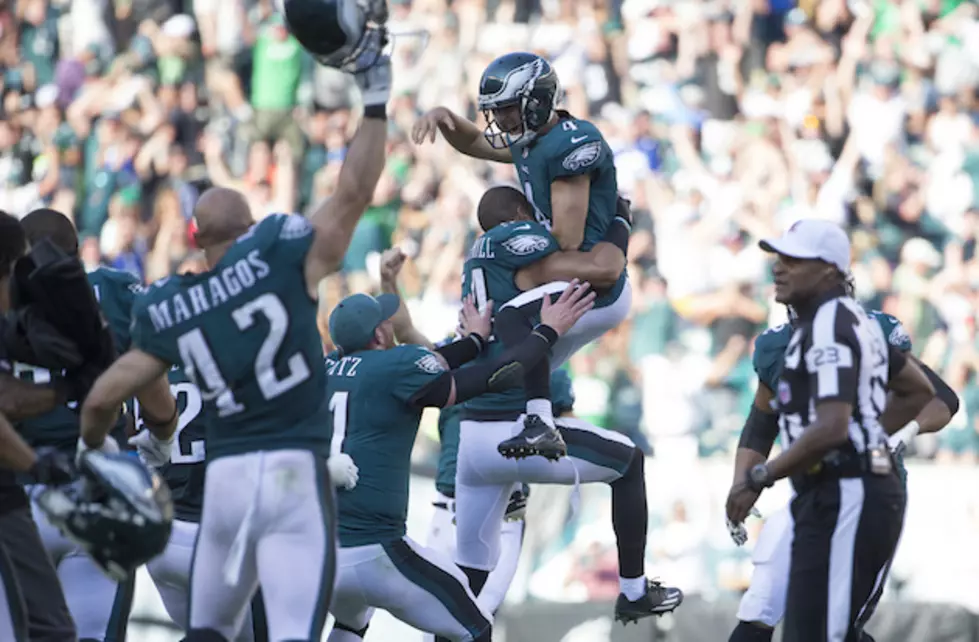 Philadelphia Eagles Visit to the White House has been Canceled
Getty Images
As much as it pains me to say these words, the Philadelphia Eagles are the Super Bowl Champions. A part of winning the Super Bowl--and really any other top level championship--is the off-season visit to the White House for the team to be congratulated by the President of the United States.   But, that's not happening this year.
President Trump made the announcement that the team is no longer invited.  Instead he will have the United States Marine Band and the United Army Chorus perform the National Anthem. The performance will take place in front of the White House on Tuesday at 3pm with around 1,000 other guests in attendance. Reports have come out recently that several key players from the Eagles had said they weren't going to be making the trip in what appeared to be a protest against the President.
TMZ reports in their statement that the White House said about the fans/guests already coming that "These fans are still invited to the White House to be part of a different type of ceremony-one that will honor our great country, pay tribute to the heroes who fight to protect it, and loudly and proudly play the National Anthem."