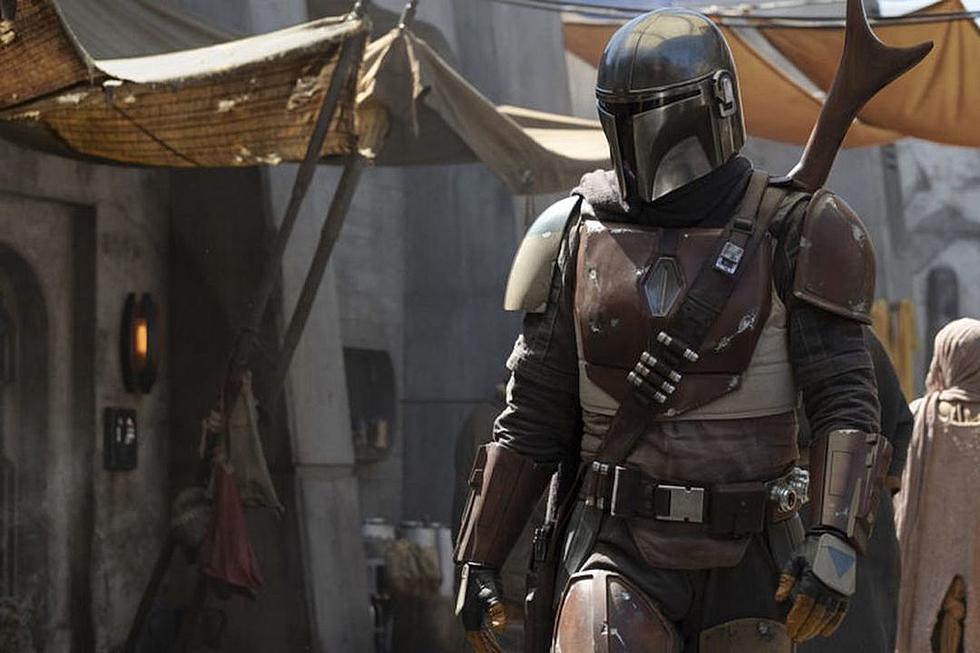 Jon Favreau's 'The Mandalorian' Set Photos Have Some Cool Ties to 'Star Wars' History
Lucasfilm
Some filmmakers post really pointless teaser photos on Instagram. (Remember that thrilling photo of water bottle case Ron Howard posted from the Solo set?) But other share previews that are actually pretty exciting with useful details. Jon Favreau is thankfully in that later camp, doing it right on the Gram.
Favreau's upcoming live-action Star Wars TV series, The Mandalorian, will follow a new character in the days after Return of the Jedi. The series will be set "after the fall of the Empire and before the emergence of the First Order," according to the official synopsis. But by the looks of to two new photos of props from the set, the series may have some connections to The Empire Strikes Back and a Star Wars video game.
Here's the first photo Favreau shared. Wait… is this a connection to the Ice Cream Guy?!
To any average person, this looks like a random white trash can. But to a Star Wars aficionado, that's the ice cream maker Willrow Hood carries in The Empire Strikes Back right?! As /Film first noted, this could be a connection to the cult character from Episode V.
Willrow Hood, a gas miner on Cloud City, is only on screen for a quick second in the movie, but the white object he's seen carrying soon earned him nicknames like the Ice Cream Guy and Ice Cream Man. As it turns out, that wasn't an ice cream maker at all (dang it), but as Wookiepedia notes, a computer memory core. So will Willrow (or a descendant of his) be in The Mandalorian? Or will the show just involve a computer's memory core? Either way, it's a fun little Easter egg for fans.
The second photo is of a gun, which may be an allusion to the 2008 video game Star Wars: The Force Unleashed. MakingStarWars.com noticed that the hilt of the rifle looks similar to that of the Amba phase-pulse blaster used by Boba Fett in the game. Technically, video games aren't cannon, but it could be a subtle little nod to the gun.
 

 

 

View this post on Instagram

 
Gallery – Can You Guess the Star Wars Alien By the Action Figure?