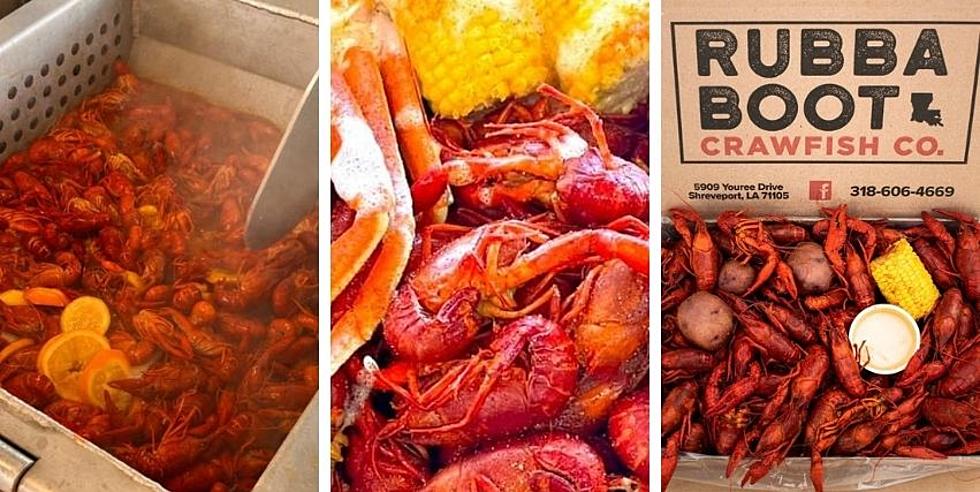 The Best Spots to Get Your Crawfish Fix in Shreveport-Bossier
Chuck Wagon Crawfish, Crawfish Tyme, Rubba Boot Crawfish Co
I have been craving crawfish something fierce lately.
Shreveport-Bossier Has a Promising Crawfish Season Ahead.
Luckily we did not have a snowstorm that completely killed our chances of a plentiful crawfish season with our favorite people. In the last 2 years, we saw a big struggle with our crawfish supply.
First the Pandemic, then the ridiculous winter that brought us snow twice. Remember,  if the weather isn't right crawfish can't be cultivated because simply put, they'll freeze. They won't grow and they'll quit breeding. Crawfishermen need the mudbugs to grow big before they're cultivated.
What Happens When We Have a Good Crawfish Season?
We load up on crawfish at our favorite spots. The question that we all have is, who makes the best crawfish? It's no secret that crawfish prices are less than ideal, so we have to make sure we are going to love the crawfish before we spend our money.
I recently had a friend go to three different crawfish spots to make the decision on which place was the best. Who has that kind of crawfish money? I certainly don't.
Shreveport-Bossier Sounded Off on the Best Spots for Crawfish.
There were some places we had never heard of and others were Shreveport staples. Have you tried any of these crawfish spots?
The Best Crawfish Spots in Shreveport-Bossier
The Best Wings in Shreveport-Bossier
Non-Traditional King Cake Options in Shreveport-Bossier