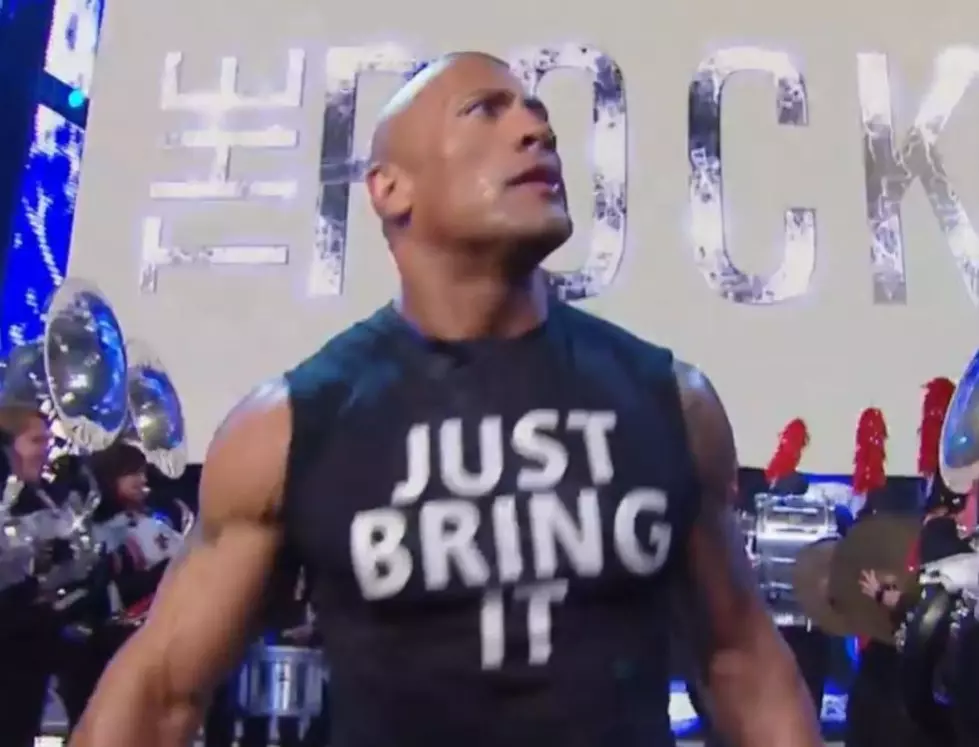 That Time the UL Pride of Acadiana Marching Band Introduced Dwayne "The Rock" Johnson at the Cajundome
Facebook via WWE
LAFAYETTE, La. (KPEL News) - February 18, 2013 was one of the coolest nights in the history of the Cajundome!
An arena that has seen so many exciting Ragin' Cajuns and Top 28 High School basketball games - as well as other sporting events - was rockin' that night as WWE Raw was in town and so was Dwayne "The Rock" Johnson! He had just won the WWE Championship the night before against another all-time great WWE performer John Cena and he was ready to celebrate with the Cajun community in Lafayette.
I was in the Cajundome that night getting to watch the event with a big wrestling fan, a young kid who needed a big brother type in his life and I was honored to do it. I was certainly excited to be there not only because he was but also because I used to love watching The Rock and the WWE only a few years before when I was a young kid myself.
The Rock was not only there to celebrate his big win but also to unveil a new WWE Championship. But if that wasn't cool enough, it's how he made his entrance that became the stuff of legend.
Before The Rock came out, the UL Pride of Acadiana Marching Band lined the entrance ramp and played the UL Fight Song for the crowd during the commercial break. That itself got the crowd hyped up.
But then The Rock's iconic entrance music came on and the audience nearly blew the roof off! The Pride of Acadiana drumline then began playing the beat to The Rock's entrance music and I began to well up with pride for my hometown marching band.
It was an amazing moment that you have to WATCH BELOW:
What an amazing moment in Cajundome history! And it was a night no one in that building will ever forget!
Iconic Pro Wrestling Venues In Louisiana
13 Actors Who Returned To Iconic Roles Decades Later