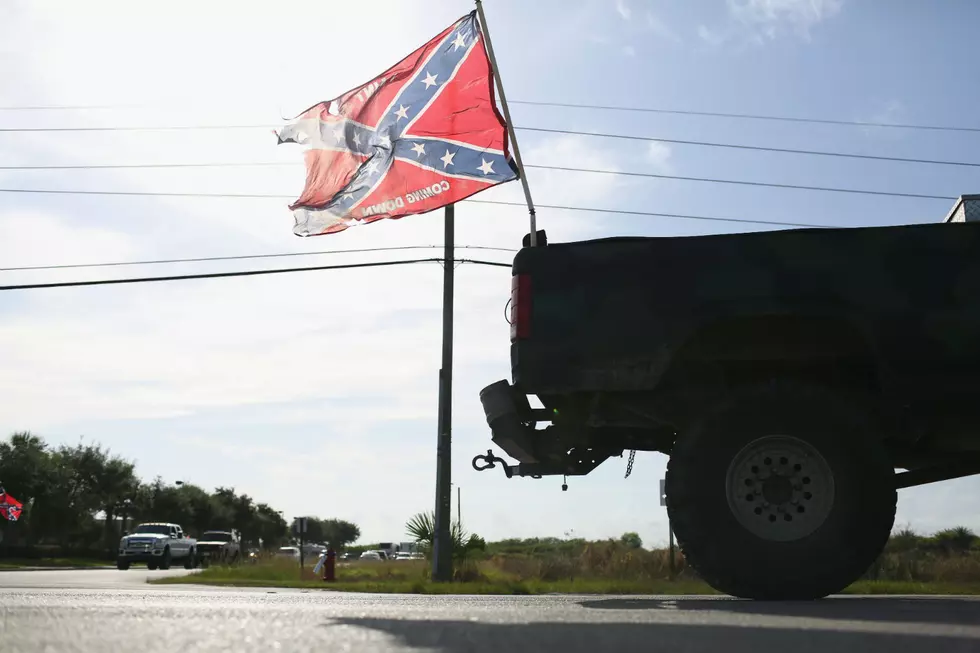 Students Told Not to Fly Confederate Flags on Cars at North DeSoto – One Suspended [TAKE OUR POLL]
Joe Raedle,Getty Images
A student at North DeSoto High school has been suspended after he defied an order from the principal not to fly the Confederate Flag on his pickup truck on school property.
The student met with the principal and was told the flag was causing other students to be upset and it could cause heightened tensions at the school. The senior was told not to fly the flag on his truck at the school, but he returned to school the next day with the flag flying on his truck. The principal decided to suspend him.
Thursday, several students had the Confederate Flag on their vehicles. They were each told by the principal not to fly the Rebel flag on vehicles at the school. Superintendent Dr. Cade Brumley tells KEEL News those students would also be suspended if they defy the directive from the principal.
Brumley sent KEEL this statement:
"We did have a student who came onto the campus with a rebel flag flying in the back of his truck. This caused some unrest with some of our student body. We try and prevent things that could cause additional problems that might lead to violence. The principal told the student not to return to school with that flag waving in the back of his truck.   He was not suspended because of the flag, He was suspended because he defied the principal's order.
Naturally, in this very heated political climate, and with things going on around the country relative to this issue, you can understand how something like this can cause unrest. We just try to keep peace on our campus as much as possible and this was causing a problem and the principal responded."
Brumley added: "the overwhelming time at North DeSoto High School, things are peaceful where students and faculty all get along. It just so happens that this particular issue is very controversial with the flying of that flag and what it represents to various groups of people. I've had a number of calls and emails from individuals upset that this flag was on campus. I would probably be open to hearing from people who want that flag to be on campus. But the bottom line is that it is controversial. I think we can all agree to that. It did cause unrest and it took away from the learning environment of what we are trying to accomplish. And because of that, the principal took action and we're satisfied on where we stand on this issue."