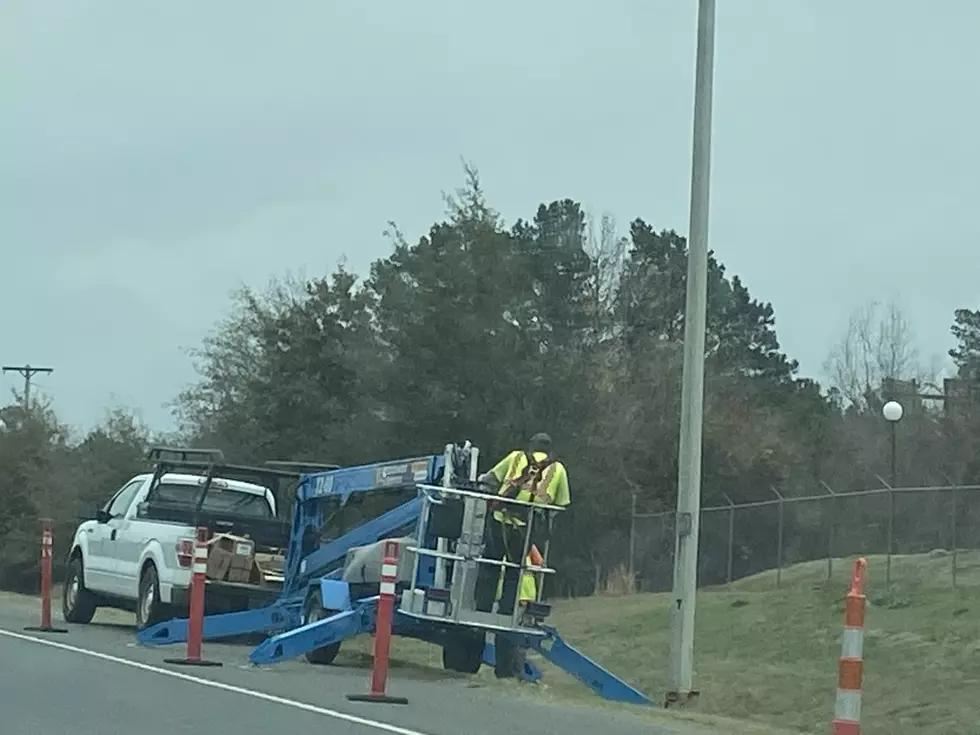 Street Lights Get Repaired on I-20 in Shreveport
TSM
I have some great news to report today. The street lights on I-20 in front of the Fairgrounds and Independence Stadium are now back on!!
As you know, I have been griping about this for years. For some reason, Shreveport can not seem to keep the lights on. Some insiders tell me we just don't have enough personnel to stay up to date on the lights. But shouldn't the main freeway in your city be a top priority? But maybe I'm crazy.
I have been so frustrated about this and
decided to send the Governor an email
about the problem. I copied all local leaders along with DOTD bosses, Swepco and the entire legislative delegation from our area.
Well, I ranted again about this on the air Friday morning and folks from all over the community cheered me on. We are just two weeks away from our Independence Bowl and we want to leave the best possible impression on the folks coming to town from Lafayette and Houston.
So, on my way home Friday I spotted crews fixing the lights. This was a crew from a company called Hope Contractors which does electrical work along with general contracting.
They got most of the lights fixed, but several are still out on the eastbound side right in front of the stadium.
In fact, the company sent me a message on Facebook to let me know they are working on the problem. They added this message too:
We've already been working on street lights for 5 months mostly at 3132 and 49 intersection in south Shreveport. We moved to I-20 yesterday and are working as fast as possible trying to get them done.
I'm not sure how they got pulled over to work on I-20, but I know they were out there Friday and during the daylight hours, the lights were on which means they are testing them and replacing bulbs where needed. But they will also be repairing lines if that is part of the problem.
The goal from this point forward should be to find a solution to keep the lights on. If this is not something that we can handle in-house, then find a way to hire a company to take care of it and hold them accountable. I know I will be watching.
Largest Shreveport City Salaries After 2022 Pay Raises
Earlier this year, Shreveport employees received a 13% pay increase across the board. This salary information was provided by the City of Shreveport after a Public Records Request, and reflect salaries after those raises started. We will list the City Department, and Position, exactly as they are described by the City of Shreveport in the Public Records Request.
Louisiana Parishes Ranked By Salaries
Starting from the lowest, here's how Louisiana Parishes stack up when you check the data for average salaries.