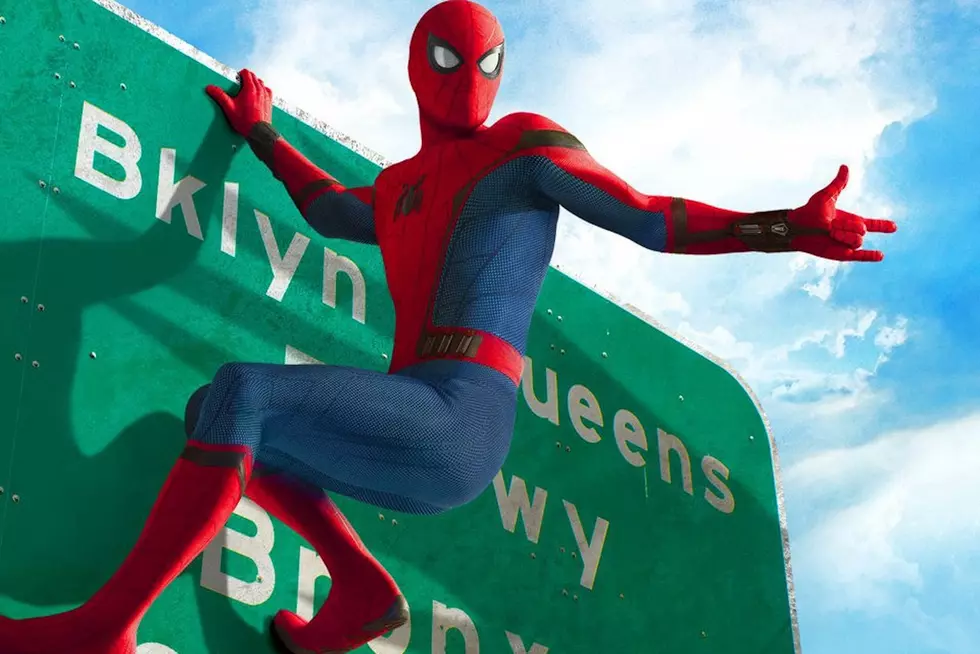 The New 'Spider-Man' Ad Features a Classic Marvel Cameo
Marvel
Stan Lee shows up in just about every Marvel movie. Now he's starting to show up in commercials too.
He makes a cameo at the end of the latest Spider-Man: Homecoming spot, a clever promo with the just-started NBA Finals. The idea's that even superheroes want to know whether the Cavs can stop the Warriors, and Tom Holland's Spidey wants to go to Tony Stark's viewing party. But some pesky crooks are putting a crimp in his plans. Aaaaaand then Stan Lee is there. Excelsior, corporate synergy!
The Homecoming official plot synopsis:
A young Peter Parker/Spider-Man (Tom Holland), who made his sensational debut in Captain America: Civil War, begins to navigate his newfound identity as the web-slinging super hero in Spider-Man: Homecoming. Thrilled by his experience with the Avengers, Peter returns home, where he lives with his Aunt May (Marisa Tomei), under the watchful eye of his new mentor Tony Stark (Robert Downey, Jr.). Peter tries to fall back into his normal daily routine – distracted by thoughts of proving himself to be more than just your friendly neighborhood Spider-Man – but when the Vulture (Michael Keaton) emerges as a new villain, everything that Peter holds most important will be threatened.
This is actually the second of these NBA Finals Homecoming ads. If you missed the first, here it is, featuring a pretty funny shoutout to Captain America: Civil War:
This new Spidey is so firmly enmeshed in the Marvel Cinematic Universe that even his cross-promotional TV ads for professional sports include MCU references! Spider-Man: Homecoming opens in theaters on July 7.