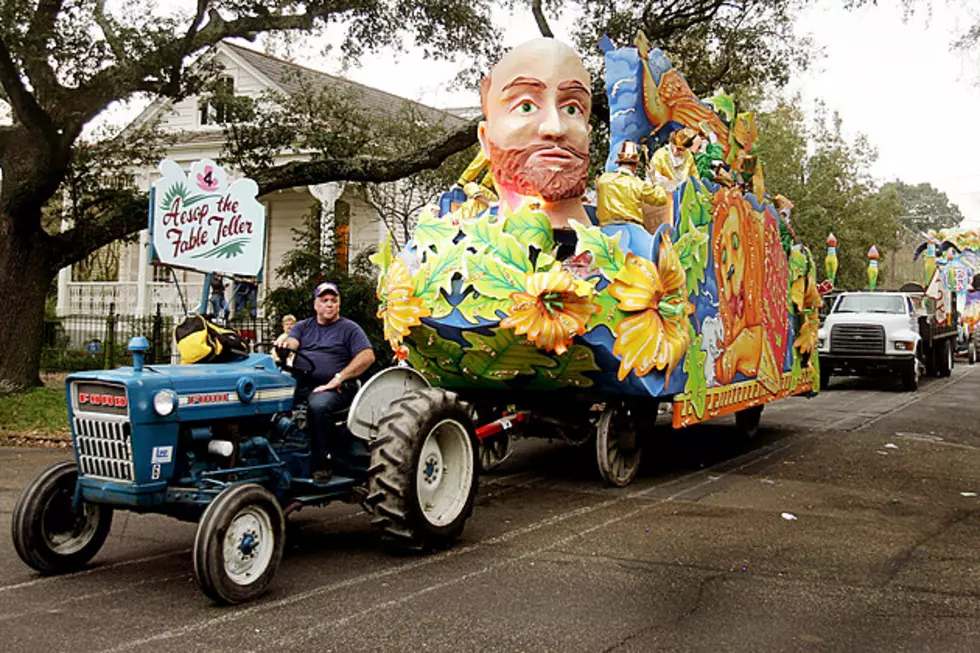 Social Media Blitz Brings A New Mardi Gras Tradition to NOLA
Mario Tama/Getty Images
A couple of weeks ago we brought you a story about a regular citizen in New Orleans who was trying to figure out a way to add some Mardi Gras spirit to the city, since parades were canceled this year due to the coronavirus pandemic.
Joe Schuermann of New Orleans posted a letter to the City of New Orleans on Facebook in early January week suggesting that the Big Easy hold a Mardi Gras celebration at City Park similar to the wildly popular "Celebration in the Oaks" which happens every Christmas. The holiday spectacular allows citizens to drive through millions of sparkling lights and displays in the historic park, and it's a true New Orleans family tradition. And Schuermann thought the same might work for a Mardi Gras season that's drastically scaled-down.
His efforts turned into an all-out social media campaign to make it happen, and voila! New Orleans now has a new Mardi Gras tradition to celebrate. "Floats in the Oaks" will be held at the city's historic City Park from Thursday, February 4th - Saturday, February 14th. Times are 5:00 pm - 10:00 pm on weekdays and 1:00 pm - 10:00 pm. on weekends. Tickets can be purchased in advance here, and proceeds will benefit the historic park.
According to WVUE, "Vehicles will enter the park, similar to Celebration in the Oaks, and drive through a float-lined path to view a collaboration of Mardi Gras floats. The event will offer both nighttime and daytime ticket opportunities." Organizers are hoping that participants wear costumes and decorate their cars when they come to the event.
Some of the most famous Mardi Gras krewes will be participating with floats, including Rex, Zulu, Bacchus, Hermes, Thoth, King Arthur, Argus, Alla, Morpheus, Iris, Pygmalion, Mid City, Tucks, Femme Fatale, Babylon, Druids, Carrollton. Read more from WVUE
Best Places for a Fried Shrimp Po'boy in Acadiana