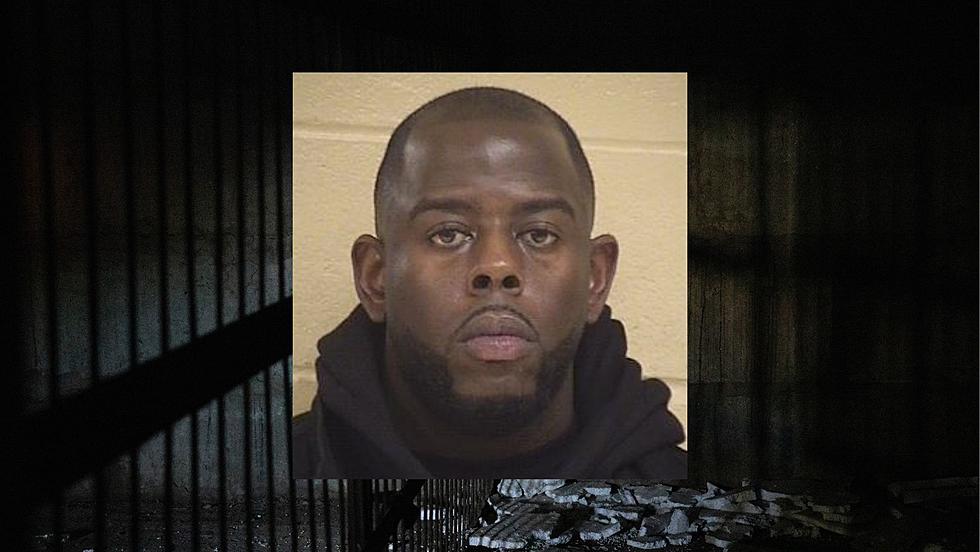 Shreveport Man Arrested For Fleeing Police and Felony Gun Possession
SPD/Canva/Getty Images News
On March 16th, 2023, around 5:15 p.m. Shreveport Police Patrol officers attempted to conduct a traffic stop in the 4200 block of Curtis Lane. Rather than stop, the suspect fled in a vehicle.
Responding officers observed the suspect, Billy Thomas (6-16-85), fleeing in a vehicle and found Thomas to be wanted for a Home Invasion on March 3rd of 2023 in the 4800 block of Gloria Drive. The suspect fled in the vehicle and led officers on a pursuit through the city.
The vehicle was eventually stopped, and Billy Thomas was taken into custody. Thomas was arrested and charged with one count of home invasion, one count of property damage, one count of flight in a vehicle, one count of resisting, and one count of being a convicted felon in possession of a firearm.
Thomas was found to be a convicted felon due to prior felony convictions for violent offenses.
We are required to advise that all suspects are innocent until proven guilty.
Caddo Parish Violent Offenders for February 2023 (Mugshots)
The following mugshots are those who are accused of violent crimes in the month of February 2023. All those pictured are considered innocent until proven guilty in the court of law.
Shreveport Murders in 2023
Shreveport police are busy fighting violent crime in many local neighborhoods.
Mass Shootings in Louisiana in 2023
Where Have the Mass Shootings Been So Far this Year?