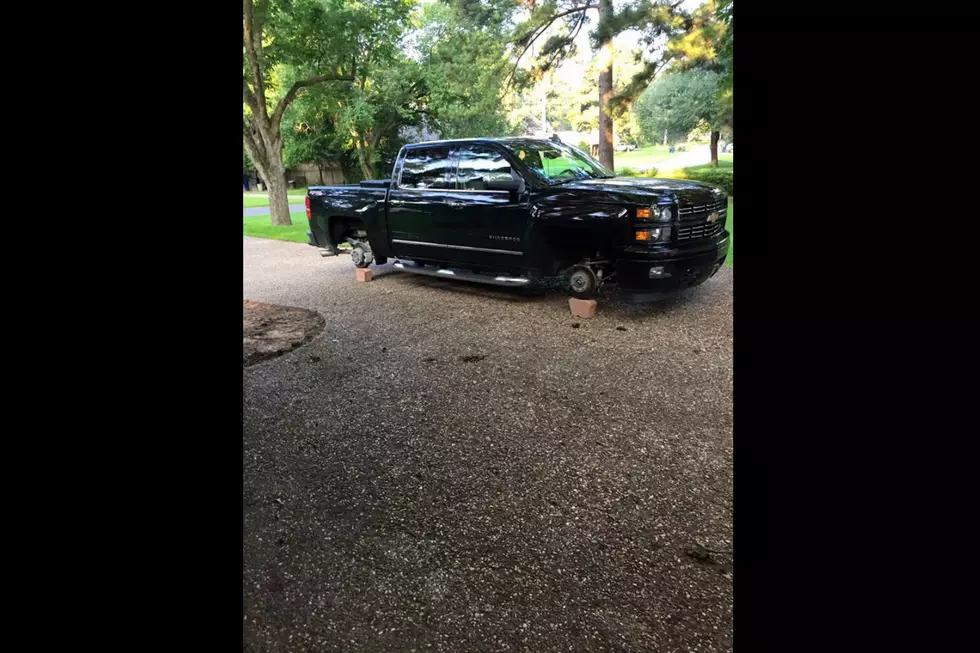 Shreveport Firefighter's Truck Hit By Thieves
Courtesy of Denise Vinson Arthur
A Shreveport firefighter gets quite a surprise when he leaves his house to jump in his truck. Thieves had jacked up his shiny pickup and stolen all 4 wheels.
This happened in Ellerbe Road Estates in the 300 block of Pecan. The truck was sitting in his driveway when the thieves struck.
KEEL News has learned the firefighter who owns the truck works 3 jobs.
One resident tells us:
We have had about six or so in the last year. The truck owner is a three job hard working fireman which really makes me angry. I started a neighborhood watch program last year and we try to look out for each other but this time of year there are a lot of strangers in the neighborhood. We have a lot of roofing, landscaping and tree trimming. Of course I am not pointing fingers it just makes it harder to keep up with suspicious people and vehicles. They have hit University hard as well. They are like a NASCAR pit crew. They hit our neighbors across the street on a very busy corner.