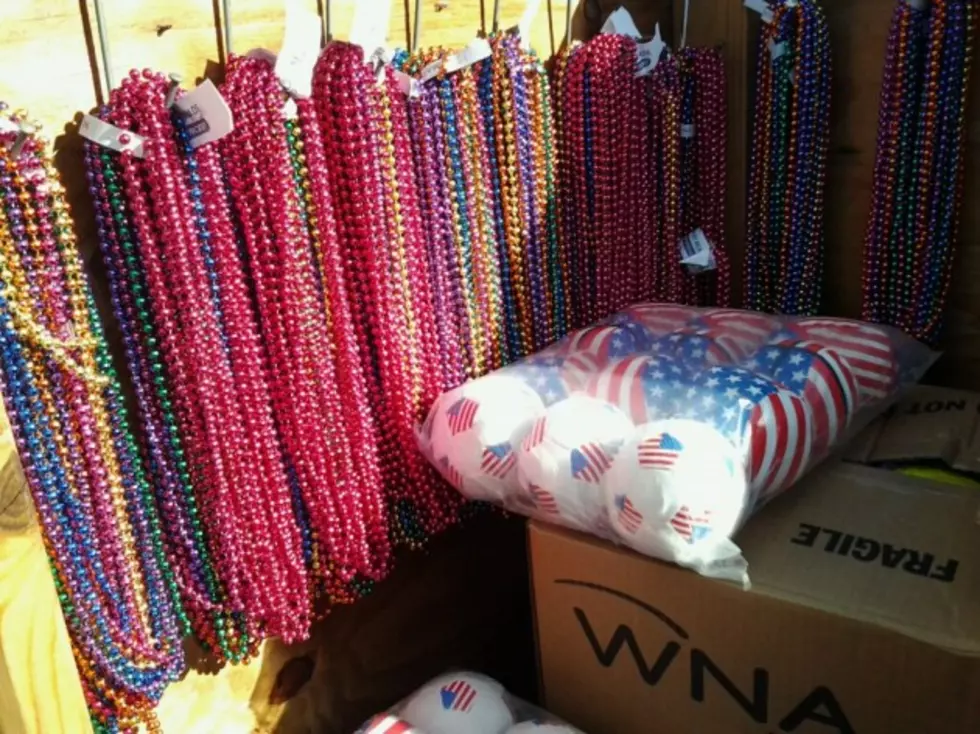 Shreveport-Bossier Krewe of Centaur Mardi Gras Parade Road Closings
Townsquare Media
Shreveport Police want Mardi Gras revelers to have a good time this weekend at the Krewe of Centaur parade, but they want to make sure attendees are safe at the same time.
Police will close the Clyde Fant Parkway between Lake Street and Shreveport-Barksdale Highway beginning 7 p.m. Friday night before the parade and will reopen at 7 a.m. the following morning to allow attendees to set up.
Authorities will not allow the public to "reserve" their spot before 7 a.m. Saturday morning.  Police will ticket, tow, or ask violators to leave.
Shreveport Police will also be enforcing parking ordinances in the Broadmoor area.  They remind drivers not to block residential driveways and must obey all traffic and parking signs.
No glass is allowed anywhere along the parade route and alcohol is not permitted in the family area on Clyde Fant Parkway between the railroad trestle and Stoner Avenue.
Parking Tips from Shreveport Police
Parking on East Kings Highway is reserved parking for permit holders only.
No parking is allowed before 7:00 a.m. on parade day.
On Shreveport-Barksdale Highway and Clyde Fant Parkway, parking is allowed behind the white lines only.  Citizens cannot park where areas are clearly roped off and marked.
No parking is allowed on Captain Shreve Drive.
Restricted parking is allowed on the residential streets from Albany Avenue to Patton Avenue.  Some streets allow parking only on one side; other streets forbid parking.  Look for parking signs and remember: the streets must remain clear for emergency vehicles.
Handicapped parking is available at the East Kings Highway Park, also known as the Duck Pond, and at the Veterans Memorial Park on Clyde Fant Parkway.  A handicap plate or tag is necessary.
Parade Day Street Closures:
8:30 a.m.: Crockett Street from Market Street to Clyde Fant Parkway, Clyde Fant Parkway from Lake Street to Milam Street.
3:30 p.m.: E. Kings Highway at Preston Avenue, E. Kings Highway at Youree Drive, Shreveport-Barksdale Highway, Clyde Fant Parkway from Milam Street to Shreveport-Barksdale Highway, East Preston Avenue at E. Kings Highway, Captain Shreve Drive, Knight Street, Clyde Fant Parkway.