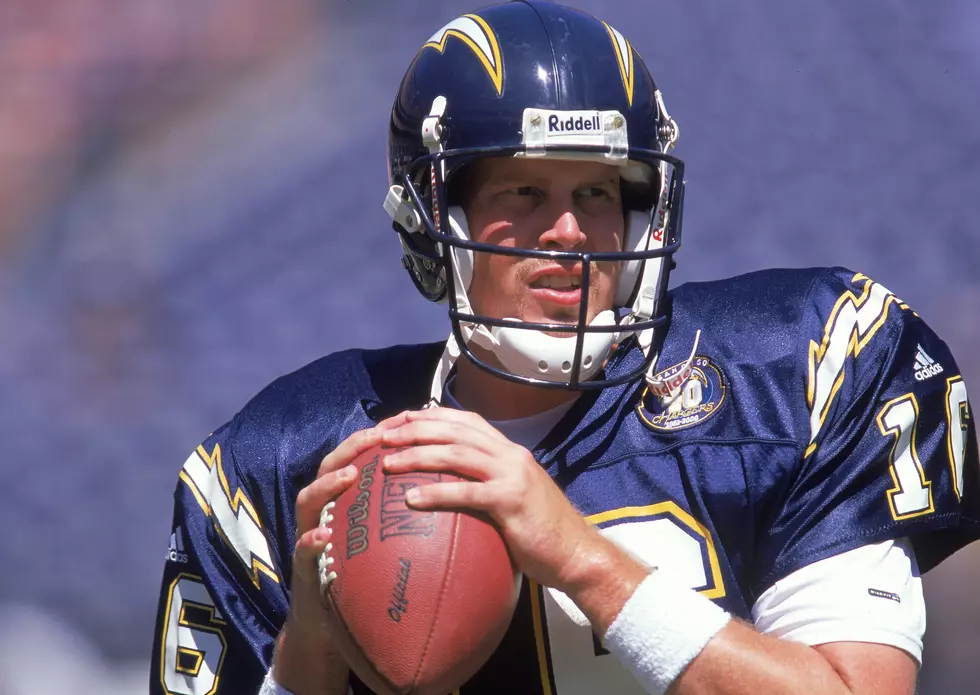 Photo by Stephen Dunn/Allsport/Getty Images
Former college football great and NFL bust Ryan Leaf has been hired by ESPN as a college football analyst.
Leaf, a star QB in the mid to late 90s at Washington State, was drafted 2nd overall by the San Diego Chargers in the 1998 NFL Draft.
Heavy debate led up to the '98 draft by pundits and fans alike as to whether or not the Indianapolis Colts, who owned the 1st pick in the draft, should select Leaf or Peyton Manning.
Indy took Manning, who won multiple MVPs and 2 Super Bowls, including one with the Colts.
Leaf was out of the NFL after 4 awful seasons, and found trouble post football, battling drug addiction and spending 2 years in prison.
"Five years ago, sitting in a prison cell, I would have never imagined that I was going to be part of ESPN and the Disney Corporation,'' Leaf said in a statement. "If you would have told me that, I would have said you are absolutely crazy. And I can't believe it. I lay my head down every night with a ton of gratitude.''
Leaf has been several years sober.