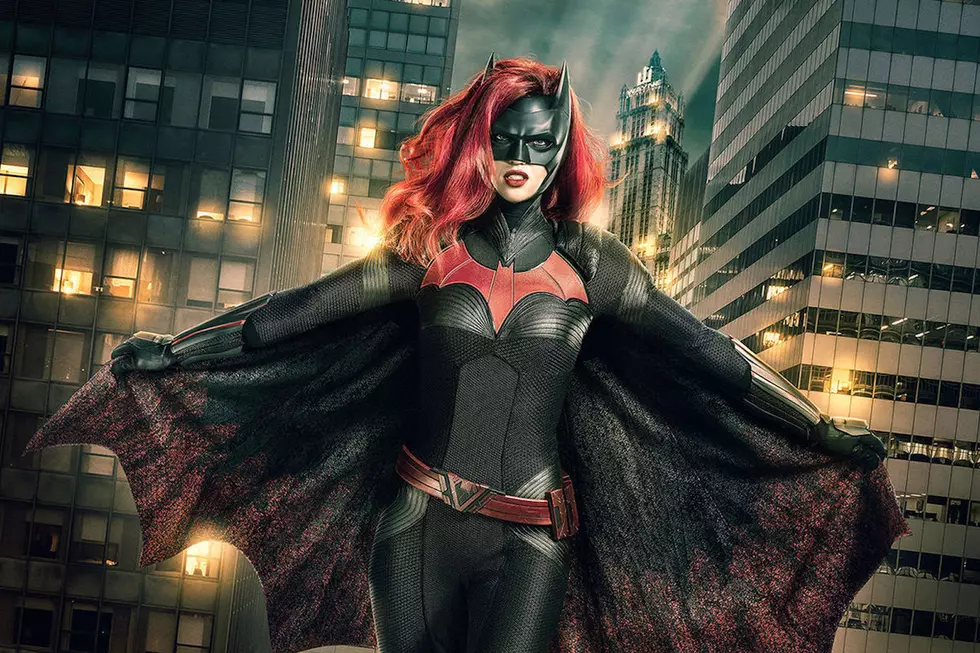 Ruby Rose's 'Batwoman' Pilot Head to The CW
The CW
Following a successful appearance in this year's Arrowverse crossover "Elseworlds," Batwoman will get her own TV series — or at least a pilot for a series — on The CW. Once again, Ruby Rose will play Batwoman. As Deadline notes, the character will be a groundbreaking one if and when her series shows up on the broadcast TV airwaves:
Batwoman marks the first gay lead character — male or female — of a live-action superhero series. In the CW's drama based on the DC characters, she's armed with a passion for social justice and a flair for speaking her mind, Kate Kane (Rose) soars onto the streets of Gotham as Batwoman, an out lesbian and highly trained street fighter primed to snuff out the failing city's criminal resurgence. But don't call her a hero yet. In a city desperate for a savior, Kate must overcome her own demons before embracing the call to be Gotham's symbol of hope.
The pilot will be directed by David Nutter, who made the pilots for Arrow and The Flash and also worked on Game of Thrones.
I'm not sure it's even possible for a DC fan to follow all the live-action series that are coming their way these days. In addition to the Arrowverse shows that already exist — Arrow, The Flash, Supergirl, and Legends of Tomorrow — you could have a Batwoman show, plus the stuff on DC's streaming service, DC Universe, which so far includes a Titans series with a Doom Patrol coming very soon. There's only so many hours in a day! When's a guy supposed to find time to read actual comic books?!?
Gallery — Shocking TV Twists Fans Actually Predicted