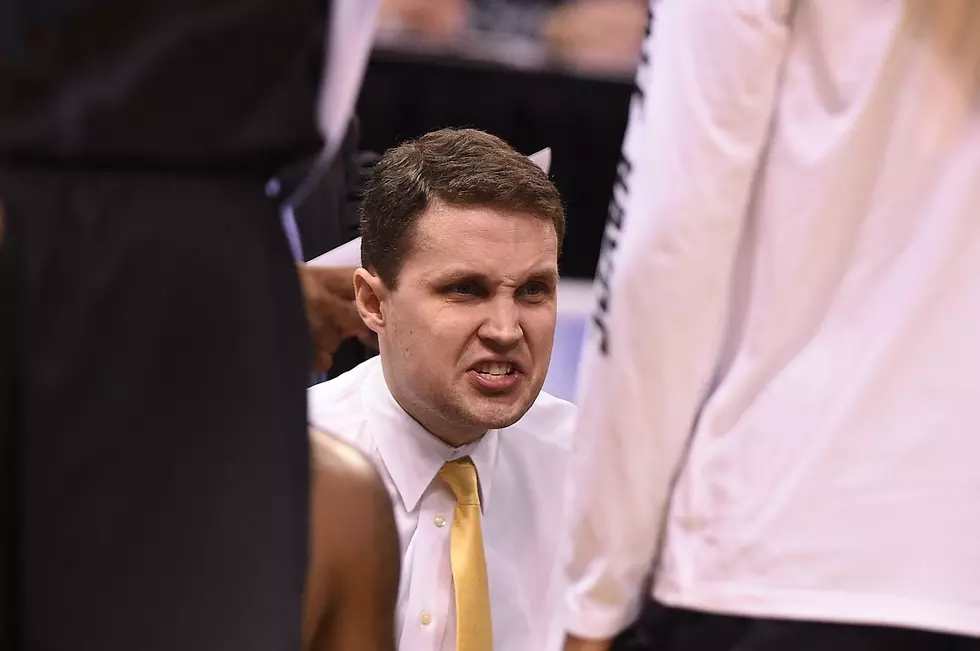 Report: Sources Reveal Middleman Of Will Wade's 'Offer'
Gene Sweeney Jr./Getty Images
A new Yahoo report from Pat Forde, Pete Thamel and Dan Wetzel reveal the middleman of Will Wade's "strong-ass offer".
One day before LSU's basketball team competes in the Sweet 16 versus Michigan State, their indefinitely suspended coach Will Wade is back in a Yahoo investigative story regarding his 'offer' for current Tigers guard Javonte Smart.
Earlier this month, Yahoo released a story involving a 2017 wiretap of a phone call between Wade and now convicted felon Christian Dawkins in which Wade discusses that he went to someone with  "a [expletive] strong-ass offer about a month ago. [Expletive] strong" for Smart.
That someone, according to Yahoo's latest report, is Shannon Forman.
In a wiretapped 2017 phone call with Dawkins first reported by Yahoo Sports earlier this month, Wade makes mention of "Shannon" as the intermediary for his "strong-ass offer" for a recruit.

Multiple sources have confirmed to Yahoo Sports that the reference is to Forman, who has been labeled both a trainer and coach of current LSU standout Smart — the recruit in question on the wiretap.
Wade was suspended indefinitely by LSU officials after refusing to speak with his employer following Yahoo's story released earlier this month.
Smart was held out of the Tigers final regular season game, but returned for the SEC Tournament and NCAA Tournament after meeting with University officials about the situation.