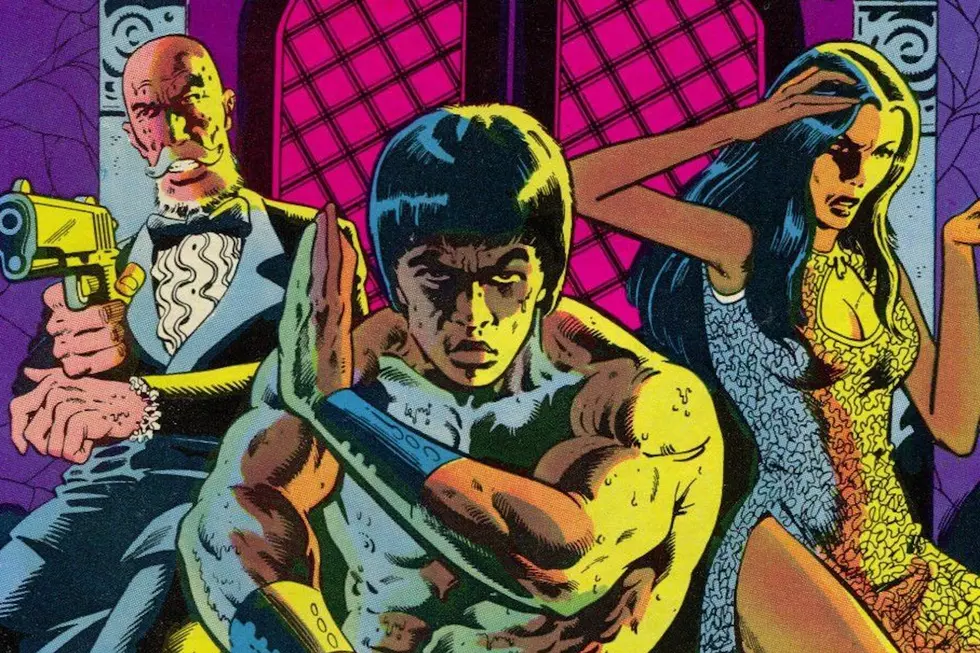 Report: Marvel Begins Work on 'Shang-Chi' Movie
Marvel
We still have no idea what Marvel's Phase 4 will look like in the aftermath of Avengers 4. Beyond Spider-Man: Far From Home, there's almost no upcoming Marvel movies that have been officially confirmed by the studio; we don't even know the status of Guardians of the Galaxy Vol. 3 without fired writer/director James Gunn. But Marvel is not going to stop making stuff after Avengers, so expect a flurry of announcements as we get closer and closer to the film's May release.
This news isn't officially confirmed, but it makes a lot of sense to me. Deadline reports that one of Marvel's upcoming movies is Shang-Chi, inspired by the comic-book company's most famous martial artist. He would become the studio's first Asian superhero to headline his own film:
The studio has set Chinese-American scribe Dave Callaham to write the screenplay, and Deadline hears Marvel is already looking at a number of Asian and Asian-American directors who want to do something as potentially monumental as was accomplished in Marvel's first viable Best Picture candidate, Black Panther. That film tied into African and African American cultures and the sensibilities of its nearly all-black cast, with a black director in Ryan Coogler and writer in Joe Robert Cole. The goal here is to do a similar thing: introduce a new hero who blends Asian and Asian American themes, crafted by Asian and Asian American filmmakers.
If that is the goal, then Shang-Chi is a solid character to build around. He was created in the early 1970s, essentially as Marvel's answer to Bruce Lee. Though he has had sporadic solo series since then, he's best remember for the Master of Kung Fu book from that period, which was famously and dynamically drawn by artist Paul Gulacy.
Shang-Chi bounced around the Marvel Universe through the years — he once worked with Luke Cage and Iron Fist on their team, Heroes For Hire, and he even taught Spider-Man how to use martial arts with his spider-powers a couple years ago — and should be easily adaptable for movies (although I have a hunch his arch enemy, Fu Manchu, will not be joining him). A Marvel martial arts flick? That sounds like a slam dunk.
Gallery - 10 Marvel Movie Plot Holes That Make No Sense: