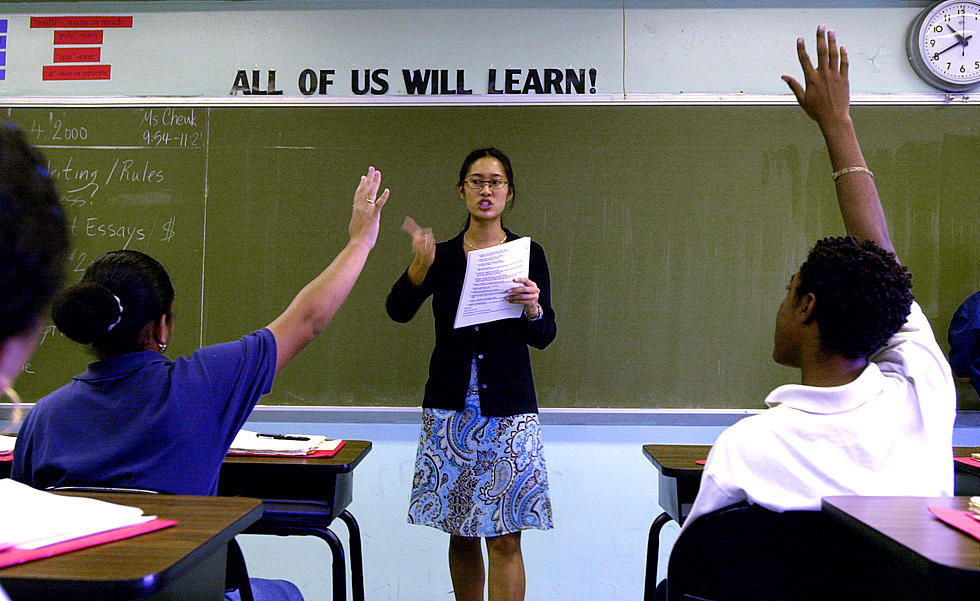 Religious Group Declares Victory in Settlement for Bossier Parish
Getty Images Photo by Chris Hondros/Newsmakers
The end seems near for the legal battle between Bossier Parish Schools and the Americans United for Separation of Church and State.
In February of 2018, Americans United filed a lawsuit against Bossier Schools, on behalf of multiple Bossier Parish families. The suit pointed to multiple instances where the separation of church and state could be called into question. Now the two sides have found an agreement to end those situations in the future.
The settlement still needs to be approved by a judge, but if it is, the two sides have agreed to these new guidelines for Bossier Schools:
The historic creation of a monitoring committee to review and resolve potential violations or disputes involving religious freedom.
An agreement from the board to create, expand or seek out appropriate facilities to minimize the need to hold school events in houses of worship.
A commitment to protecting the rights of all Bossier students to pray in school, as long as the prayers are initiated by students, aren't disruptive and don't occur during class time.
Permission for Bossier teachers to teach about religion in an objective manner, but not proselytize students.
In a release from Americans United, their President and CEO Rachel Laser said:
"This historic settlement is a victory for all Bossier families, and will ensure that children feel welcome and included in their own schools, regardless of what religion they do or don't practice at home. Bossier Parish allowed religious coercion to proliferate throughout their schools – that system will no longer exist and rigorous protections that are enforceable by law have been put in place for all students. We are thrilled that Bossier Parish Schools are now fulfilling the promise of religious freedom for all of their students."
Also included in the release was a statement from Richard B. Katskee, Americans United's Legal Director. That statement read:
"As a result of our lawsuit, there is now a substantial mechanism in place for the next 12 years to oversee and ensure that Bossier Parish Schools comply with the law and protect the religious-freedom rights of all students and their families. Nothing like this has ever been done before to safeguard religious freedom in public schools. Americans United is committed to a sustained presence in Bossier to ensure that the Constitution is being upheld."   
The only thing that remains for the changes to be adopted is approval from a Federal Judge.